Monoprice Turns Up the Volume with New AV Gear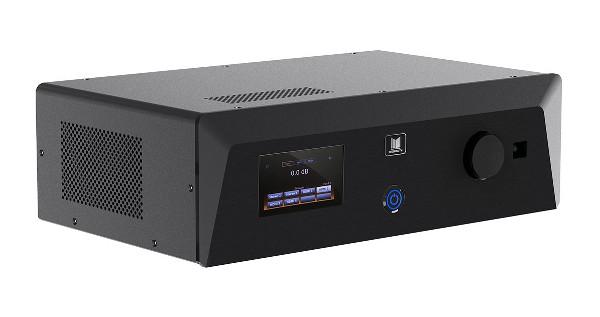 Monoprice, the aggressive Brea, CA-based online retailer/manufacturer that sells thousands of electronics and tech products online at lower-than-average prices, is making its presence known on the eve of CES 2019 with the announcement of an audiophile-focused 16-channel home theater processor priced at "one-third of the cost of the industry standard."
The Monolith HTP-1, which is slated to ship in the fall at $4,000, will handle Dolby Atmos and DTS surround-sound processing and offer onboard Dirac Live automated room correction.
The company also announced plans to add 10-, 12-, and 15-inch models to its THX subwoofer series, which includes the Top Pick-designated Monolith 12- and 15-inch THX Ultra models Sound & Vision reviewed last year. At prices ranging from $500 to $1,300, the new subwoofers will be sealed designs boasting up to 1,000 watts of onboard power.
CES 2019 will also mark Monolith's entry into the PC speaker market with the Bluetooth-enabled MM-3 powered speakers, which will sell for $200/pair.
For gamers, Monolith will unveil the Zero-G 35-inch monitor featuring 3440x1440 resolution and a super-wide 21:9 aspect ratio. The monitor is due out in the spring and will be priced $500.
"Our continued mission for 2019 is providing greater accessibility to the sought-after product categories consumers are enthusiastic about but often discouraged by because of high costs," said Monoprice CEO Bernard Luthi. "With emerging technologies representing evolving consumer preferences on display at CES, the show is the perfect stage on which to introduce high-quality solutions that boldly disrupt industry price points."
For more information on the Monolith HTP-1 other new products, visit monprice.com.