Mitsubishi WD-92840 DLP 3D RPTV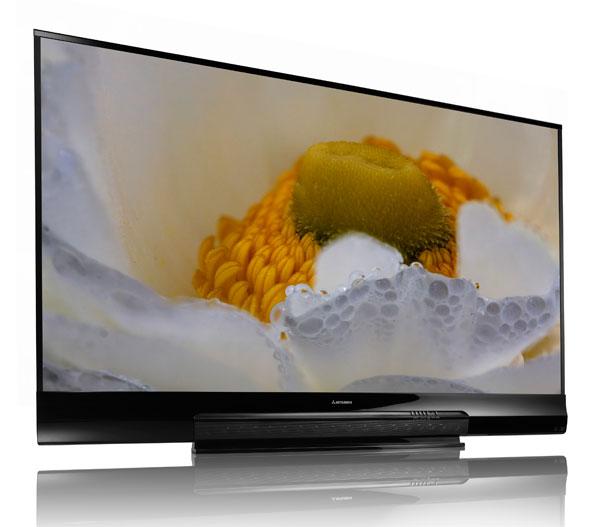 As I've said all along, you need a really big screen to get the most out of 3D video, and that usually means a front projector, which, in turn, means big bucks. But
Mitsubishi
will soon offer a more affordable alternative—the WD-92840, a DLP-based rear-projection 3D TV with a ginormous 92-inch screen for much less than most 3D front projectors and separate screens.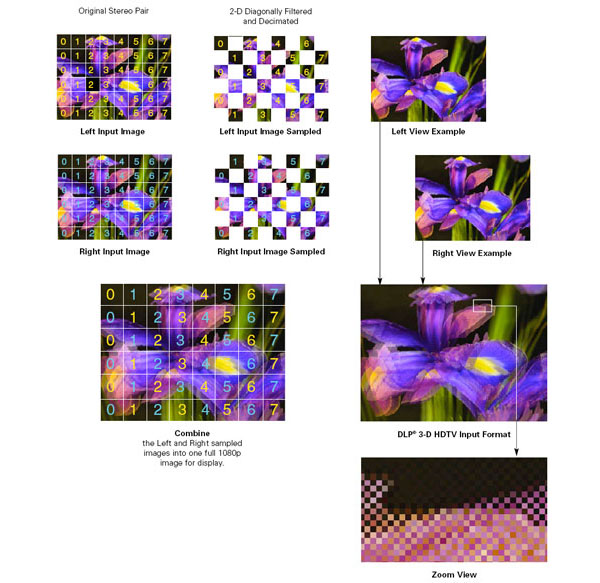 Mitsubishi knows a thing or two about 3D—it's been making 3D-capable RPTVs for years using a different approach than most such displays. The pixels are separated in a checkerboard pattern, with one set forming the left image and the other set forming the right image as depicted above. This provides half resolution for each eye, but in demos I've seen, the picture didn't look particularly soft.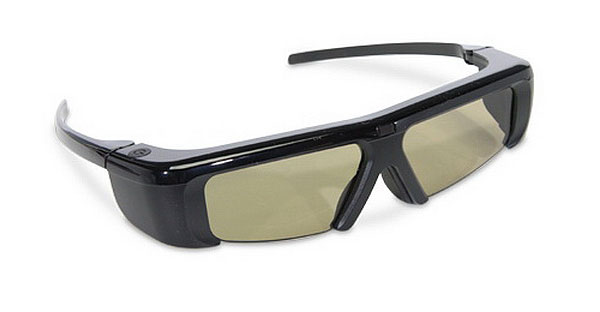 Since Mitsubishi 3D RPTVs became available long before 3D Blu-ray or broadcast programs, the company developed an adaptor that allows them to accept the newer 3D signals. However, the WD-92840 does not require this adaptor, and several 2010 models can be upgraded so they don't need it either. In addition, this model includes a built-in IR emitter for active-shutter glasses, which are sold separately—that's right, none are supplied with the TV. (Interestingly, Mitsubishi uses the same IR sync signal as Samsung, so Sammy glasses can be used with Mits TVs.)
Other features include Mitsubishi's Immersive Sound Technology soundbar, formerly available only on the company's Unisen LCD TVs, as well as access to Internet and USB content, Bluetooth streaming audio, center-channel input, surround-channel pre-outs, and subwoofer output. It also offers advanced calibration controls and ISF Night and Day modes, which lock the calibration for dark and bright viewing environments.
And the cost? Less than $6000. How much less? That has yet to be determined, but if I had to guess, I'd say the final price will be right around $5999.99. Still, that's a lot less than most 3D front projectors and a good screen. Of course, the WD-92840 takes up more floor space, but if you want a 92-inch 3D display without breaking the bank, this will be the only game in town when it starts shipping this summer.