The Missing Link: Streaming Connections Page 2
Even if you've got the extra input on your AVR and can run extra wires, it's messy and unpredictable. You may encounter limitations in the type of signal your HDTV's digital output will pass (some sets will pass only a two-channel Dolby Digital or PCM signal no matter what type of signal they're fed from the service). And with an optical digital connection, depending on the gear you're using, there's sometimes a noticeable delay when you change program material as first the HDTV, and then your AVR, pause to recognize and process the signal. Streaming from your HDTV also makes operation more complex if you're feeding the cable box through one input on your AVR and your streamed TV content through another. Unless there's an app in your HDTV's platform that you can't get in a separate streaming component, you're better off with your streaming services emanating from another device. Which brings us to...
Blu-ray Players
My experience as a custom installer has been that the Blu-ray player is typically the easiest and best place to put your streaming hub. It has the advantage of being directly connected to your audio system, hopefully via HDMI or an optical/coax digital input. The players from the major brands have a nice selection of content, including video and music, though they're often more limited on the music side. Look for a player that at the least offers the popular (and free) Pandora Internet Radio service or a similar option. Having the ability to play nonstop, customized digital music through your A/V system is a huge boon for parties or when you just want to relax and listen to background tunes.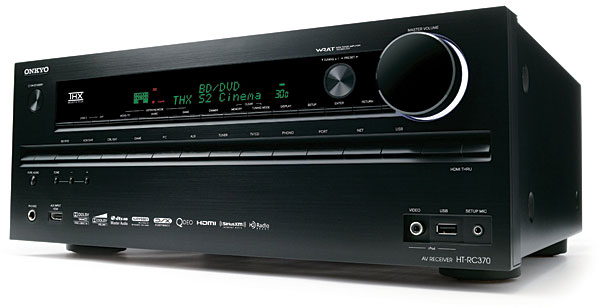 Audio/Video Receivers
Connected A/V receivers are coming into their own this year, with manufacturers adding DLNA streaming to less pricey models and aligning with various content providers. The focus here is on audio, including Pandora, Rhapsody, and various aggregators of local and distant Internet radio stations. Audio streaming quality for Internet radio can vary, but I've found that most times, the quality of a local radio station's stream is superior to what I can pull in with an off-air antenna—especially for AM talk stations. Some new AVRs coming out this year also promise to stream music off your home PC or your portable devices (such as a smart phone or iPod touch) via your Wi-Fi network. If you're in the market for an AVR, streaming capabilities here can round out the video services from another device.
Game Consoles
The usual suspects here are the Sony PlayStation 3, Microsoft Xbox 360, and the Nintendo Wii. By virtue of their high-def picture and sound quality, HDMI connection to your system, and processing power, the first two make a great choice as a streaming device. The Wii offers only standard-def 480p video and is limited in its streaming content options.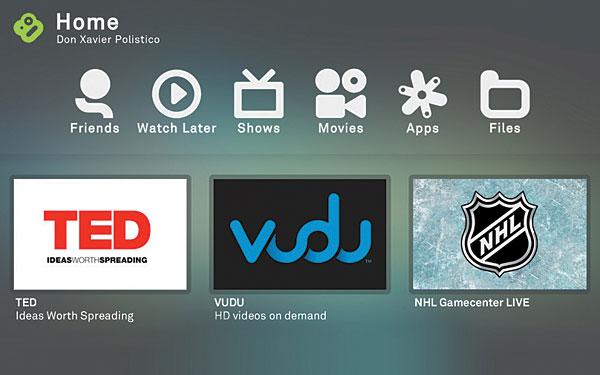 Set-Top Boxes
At one time, network streaming boxes were limited to pulling content from your computer and bringing it to your entertainment system, à la the original Apple TV. But the category has grown up, and there are quite a number of choices now that offer network streaming along with Internet apps. We've tested some recently here at Home Theater, including the latest iteration of Apple TV and both Logitech's and Sony's Google TV platforms. If you've got the extra input on your AVR for a dedicated streamer, it's not a bad choice, but the usual caveats apply. Ease of use and the aesthetics of the GUI, the selection of content providers, and the ability to extract a highquality A/V signal via an HDMI connection are all paramount. The upside is that, if you're buying a dedicated streaming appliance, you can select a component that optimizes these features. Read our reviews and others to get some idea of the good and bad.