MartinLogan Motion 60XT Speaker System Review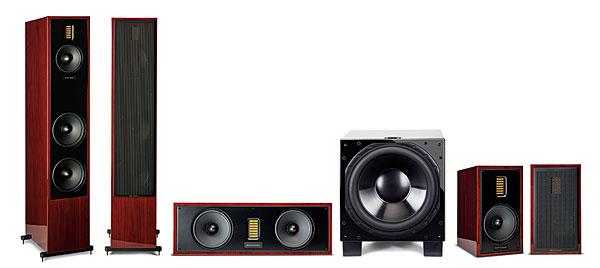 PRICE
$6,695 as reviewed
AT A GLANCE
Plus
Powerful, punchy sound
Excellent sonic match among speakers
Fine upper-octave detail
Minus
Clunky interface for Perfect Bass Kit
Marketing not withstanding, they can't image like ML's dipole speakers
THE VERDICT
While they don't have much in common with MartinLogan's electrostatic offerings, the Motion XT speakers let you keep a foot in both the music and home theater camps with little compromise.
Coming up with a good slogan for your company can be tricky. You want something that tells people what you do, but you don't want it to tie your hands as the company evolves. For years, Burger King ran commercials using the catchphrase "Have It Your Way," but they had to drop it when they wanted to reduce the bottlenecks being caused at restaurant counters by custom orders. Now they're back to being the "Home of the Whopper." Of course, you could simply ignore the historical inaccuracy of your catchphrase, as the H.J. Heinz Company has done; after all, they probably have 5,700 varieties today, not just 57.
MartinLogan ran into this problem a few years ago when they wanted to introduce their first speakers that didn't use any electrostatic drivers. I suppose they felt that "The Electrostatic Loudspeaker Technology Company" just wasn't going to work as they expanded into other driver technologies. Now they use the all-encompassing slogan "Truth in Sound," which should keep them covered unless they start making toasters.
The latest non-electrostatic products from MartinLogan use their Folded Motion XT tweeter, a new, larger version of the Folded Motion tweeter that's included in all of the Motion series speakers. This is the company's take on the air motion transformer (AMT) driver invented by Dr. Oskar Heil more than 40 years ago. AMTs have seen a surge in use in recent years, probably due to the expiration of several of Dr. Heil's patents. MartinLogan says that their Folded Motion tweeter shares many sonic qualities with their electrostatic panels; the large radiating area results in less driver excursion and potentially lower distortion than that of a typical dome tweeter.
With all of this exotic tweeter technology, it would be kind of disappointing if MartinLogan chose boring traditional drivers for the rest of the speaker. While the cones used for the Motion midrange and woofer drivers may look pretty ordinary at first glance, a closer look will reveal that they're made from aluminum rather than the more common plastic or paper. This, of course, makes them incredibly rigid, although the higher mass means you need a big magnet structure to keep the driver's motion in check.
MartinLogan sent a complete 5.1-channel system for this review, tapping the top-of-the-line Motion XT (which stands for "extreme") models from the Motion series. For the main left and right speakers, we received the big three-way Motion 60XT floorstanders ($3,000/pair), which were matched up with the two-way Motion 50XT center speaker ($900) and, for surround duties, a couple of the two-way Motion 35XT bookshelf speakers ($1,200/pair). Rounding out the package was the 1500X subwoofer ($1,595) from the Dynamo series, bringing the cost of the entire system to $6,695. That sounds like a lot, but when you see each of the Motion XTs in the flesh, it's instantly clear that you're getting a whole lot of speaker for your money.
All of the speakers share a common design aesthetic, sporting a deep and glossy piano-black finish (black cherrywood is also available), with nicely beveled edges and a top that slopes slightly down toward the rear to reduce the overall boxiness of the speaker's appearance. The front baffles have a satin black finish that matches the cone drivers more closely, but I felt that the speakers looked better when the perforated metal grilles were installed. These are held on magnetically, and they have an indented area that matches the tweeter location to set it off from the rest of the speaker. The whole look displays a kind of urban chic that I wouldn't expect to see from a company based in Kansas, although that's probably just my New York City prejudices rising up inappropriately.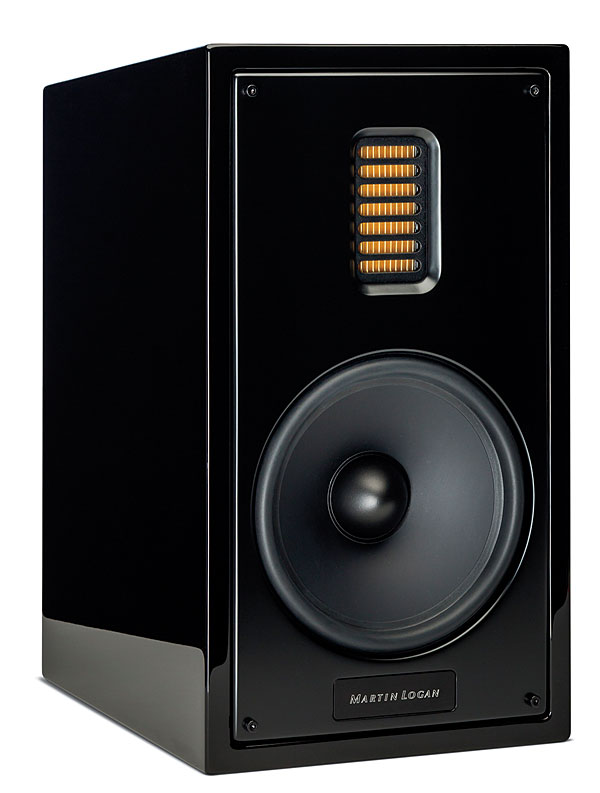 Setup
All of the speakers have biwire- and biamp-capable speaker terminals, using MartinLogan's sweet tool-less binding posts. These allow you to connect just about any thickness of wire with ease, using spade, banana plug, or bare wire term- inations. A pair of metal jumper plates is included to join the binding posts together for a single wire connection.
The Motion 60XT tower speaker comes with a set of small rubber feet installed, which is fine if you have a flat, level floor and no little kids or pets running around who might be tempted to knock it over. For carpeted floors or rooms with other hazards, a pair of metal outrigger-like bars can be attached, which expands the speaker's footprint and adds carpet-piercing leveling spikes.
It's All About That Bass
The Dynamo 1500X subwoofer, which has the same glossy black finish as the Motion XT speakers (satin black is also available), is unusual in that it can be adjusted so that the 15-inch driver fires either downward or forward, depending on the installation. MartinLogan suggests using it as a downward-firing sub when it's freestanding in the listening room but says the forward-firing position is preferable when it's mounted inside a cabinet. I used it out in the room in my usual sub- woofer spot, so I kept it with the driver pointed down. Inputs include a balanced XLR input in addition to the typical pair of single-ended RCA jacks. The power switch can be controlled by a low-voltage trigger, or set to switch on when it senses a signal, but there's no permanently "on" setting. I found that the signal sensor worked quickly and silently, so this wasn't a problem.