Looking for an AVR with Flexible Input Assignment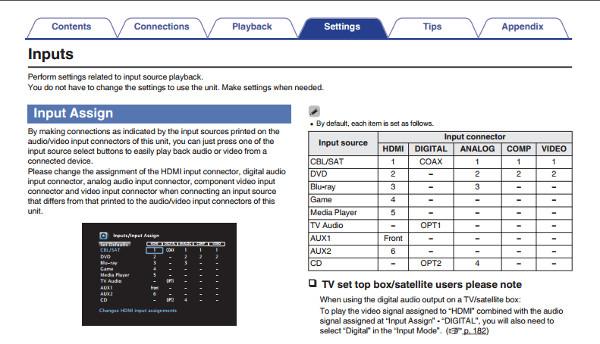 Got a tech question for Sound & Vision? Email us at AskSandV@gmail.com
Q I plan to upgrade my 2010 Pioneer AVR to one capable of switching 4K signals. I would also like the ability to watch one source while listening to the audio of another source in the same room—to, for example, play video games while listening to internet radio. I am not having any luck in my search, however. Do you have suggestions? —Darren Phillips / via email
A Some, though definitely not all, AV receivers do provide the flexibility to separately configure audio and video inputs for different sources. Finding one that can do so will take some research, however, since that capability isn't something usually touted as a feature in the same way that Dolby Atmos or Audyssey processing is.
My suggestion would be to choose a few AVR models you're interested in and download their respective user manuals. These can typically be found in the Support section of the manufacturer's website. Check out the sections where Input/Source Setup or Input/Source Assign is discussed. If the receiver is capable of assigning separate audio and video inputs for a specific source, it should be described here. The manual for Denon's AVR-X2300W, for instance, provides a chart that details which input types (HDMI, digital audio, analog audio, analog video, etc.) are available for each source assignment.
Another feature to research would be the AVR's Zone 2 or Zone 3 routing capabilities. Some models let you independently route HDMI video over a Zone 2 or 3 connection. With this feature you could, for example, route video to your TV via a secondary HDMI link using the AVR's Zone 2 or 3 output while listening to a different audio source in the main zone.