The List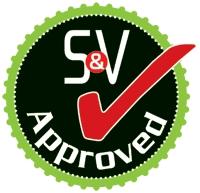 Seven new products join the list this month. Thanks to our big shootout among budget HDTV front projectors, we've found four highly recommendable models from Samsung, Infocus, Panasonic, and Optoma. B&W's gorgeous XT speaker system also comes on, along with Vizio's highly affordable 42-inch plasma TV. Rounding out the mix is Apple's iPod HiFi speaker system, which joins the Klipsch iFi to become only the second iPod speakers we've recommended to date. Prices in most cases are manufacturer's suggested retail, which may not reflect actual selling price.
HDTVs
Flat-Panel
Pioneer Elite PRO-1130HD 50-inch plasma
$6,500 (street price), February/March 2006 Pricey, but its truly outstanding picture makes it the best 50-inch plasma TV we've laid eyes on.
www.pioneerelectronics.com
Vizio P42HDTV 42-inch Plasma
$1,800, May 2006 With its crisp picture, natural color, and a street price closer to $1,500, this plasma bargain is hard to beat.
vizioce.com
Rear-Projectors
JVC HD-70FH96 70-inch HD-ILA
$6,000 (street price), February/March 2006 A gargantuan 1080p picture with oodles of detail and the deepest black we've seen on an RPTV.
www.jvc.com
HP Pavilion MD6580n 65-in DLP
HP Pavilion MD5880n 58-in DLP
$5,500 (65 in), October 2005 $3,500 (58 in), April 2006 Superb color and detail, and a future-proof 1080p input, place these among the best bargains in HDTV.
hp.com
Sony KDS-R60XBR1 60-inch SXRD
Sony KDS-R50XBR1 50-inch SXRD
$4,500 (60 in), April 2006 $3,500 (50 in), November 2005 Sony delivers stunning picture quality in these 1080p, LCoS-based HDTVs.
sony.com
Front Projectors
Sony Cineza VPL-HS51 LCD
$3,500, April 2005 There's terrific value in this LCD projector that delivers great HDTV and progressive-scan DVD images.
sonystyle.com
Samsung SP-H710AE DLP Front Projector
$4,000, May 2006 Designed in association with Joe Kane, this HDTV front pro costs a little more than its "budget" competition, but delivers super-accurate color.
samsung.com
InFocus Play Big IN76 DLP Front Projector
$3,000, May 2006 This HD projector boasts powerful light output, excellent grayscale and color reproduction, sharp detail, and a slick, sci-fi design.
www.infocus.com
Sony Cineza VPL-HS51 LCD
$2,000, May 2006 Its low price and great performance make the Optoma HD72 one of the great bargains in HDTV front projectors.
www.optomausa.com
Panasonic AE900U LCD Front Projector
$1,800, May 2006 The ability to deliver deep blacks and great shadow detail make this high-def LCD projector a tremendous value.
panasonic.com
LATEST VIDEO