A Legend Returns
Audiophiles know the name Mark Levinson well. After his eponymous first enterprise was purchased by Harman International—which means he can no longer use his own name on audio products—Levinson went on to found several other highly regarded audio companies, including Cello and Red Rose Music. Now, in a story exclusive to
UAV
, the audio designer, recording engineer, and professional musician is launching his latest venture from his adopted home country of Switzerland, calling it
Daniel Hertz, S.A.
—"Daniel" after his father and "Hertz" after his mother's great-uncle Heinrich Hertz, whose name is now used as the universal unit of measurement of frequency.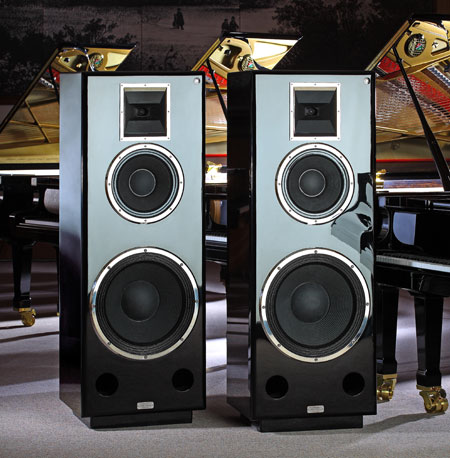 Photo by Ales Madr
Among the company's initial offerings is the flagship M1 speaker ($75,000/pair), which sports a horn-loaded compression tweeter, 10-inch composite midrange/woofer, and 18-inch composite woofer. The M1's sensitivity of 100dB/W/m is far higher than most consumer models, allowing it to play very loud with very little power. Like all Daniel Hertz speakers, the M1 is manufactured at the Petrof piano factory near Prague in the Czech Republic, which accounts for its solid build quality and gorgeous black-lacquer finish.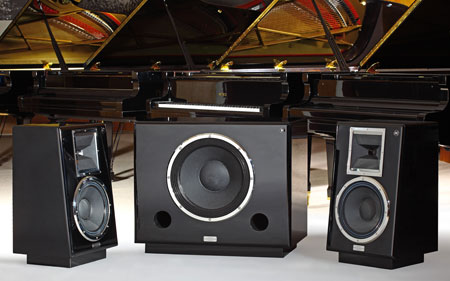 Photo by Ales Madr
The M2 ($25,000/pair) incorporates the same tweeter and 10-inch midrange/woofer without the 18-inch woofer found in the M1. Also pictured here is the M3 subwoofer ($18,000 each) with its single 18-inch driver.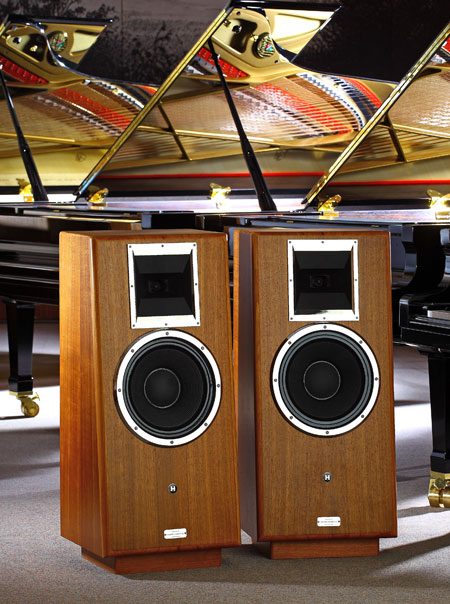 Photo by Ales Madr
Rounding out the initial speaker offerings is the M7 ($17,000/pair), which utilizes the same tweeter and midrange/woofer as the other models. The only difference between the M7 and M2 is the midrange/woofer's distance from the floor, which affects its low-frequency characteristics.
In the descriptions above, you might have noticed that there are no frequency-response specs, which Levinson eschews because he believes they are not very meaningful. As he points out, speakers with similar frequency-response specs usually sound very different. When asked about the specs for the new speakers, Levinson replied, "Our drivers are measured to be as flat as technology allows. The speakers are tuned by ear using live recordings made with ruler-flat mics, and they are optimized to faithfully reproduce the sounds of all musical instruments, voices, and film soundtracks. A realistic spec for the M1 and M2/M3 combination is 20Hz to 20kHz, while the M2 and M7 can be said to extend from 50Hz to 20kHz."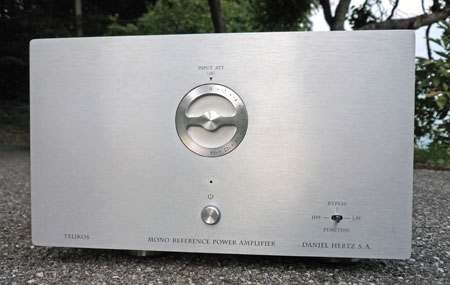 Speakers aren't the only type of product you can expect from Daniel Hertz. Taking its name from the ancient Greek word meaning "ultimate," the M5 Telikos monoblock power amp ($6000 each) is conservatively rated at 200W and, according to Levinson, is "especially refined in the milliwatt region," which is particularly important with a speaker of high sensitivity like the M1. Other products in the pipeline include the M6 2-channel preamp and M9 media-center PC as well as interconnect and speaker cables.

Photo by John Begansky
The M1 speaker and M5 Telikos power amp were unveiled at the Audio Engineering Society convention earlier this month in New York. A pre-launch party at Real Mastering Studios wowed engineers and journalists with two M1s, each powered by two M5s in a bi-amp configuration. According to mastering engineer Rob Fraboni, whose recordings were used to demo the system, "All agreed that they had never heard music reproduced at this level of quality before."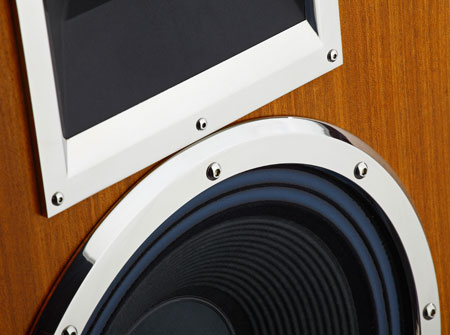 Photo by Ales Madr
The Daniel Hertz website is still under construction, so for more info right away, you can e-mail Levinson directly. As with his previous endeavors, I expect great sounds from this one.