Installations: The Real King of All Media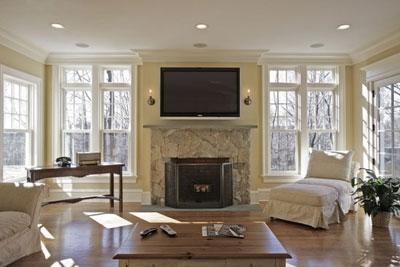 "Oh God - how trite," Howard Stern once told him. "Every guy in radio collects old radios."
Gary Dell'Abate - aka Baba Booey, Boy Gary, Mac Hine, and other much less flattering nicknames, and, most important, executive producer of Sirius satellite radio's
The Howard Stern Show
(heard on channels Howard 100 and Howard 101) - is bounding through his newly built colonial home, giving a tour and stopping along the way to show off his vintage consoles. There are 15 in all, a Philco Cathedral table radio among them, scattered throughout his home in Connecticut's lower Fairfield County.
Indeed, some 8 years ago, his Stern boss responded to Gary's new hobby by practically calling him the c-word: a "cliché." But Gary defended himself. "I wasn't collecting them because I work in radio," he says. "I collected them because I thought they were cool. I'm more relaxed about it now, but at first I wouldn't buy them unless they worked."
Since then, his collection has expanded to antique microphones and phonographs, and he plans to start gathering up vintage TVs as well. Not exactly what you'd expect from a guy who makes his living orchestrating the antics of porn stars, flatulence experts, and angry dwarves.