IDT Frame Interpolation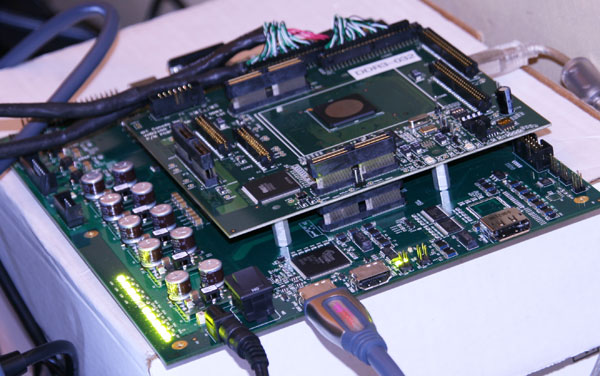 When chip giant IDT bought the HQV technology form Silicon Optix almost two years ago, I was a bit concerned for its future. But I needn't have worried—IDT has continued to develop the algorithms with spectacular results. At a breakfast demo today, we saw a prototype of IDT's latest algorithms, which provide motion estimation and motion compensation (MEMC) frame interpolation for 120Hz ad 240Hz LCD TVs.
The company had replaced one TV's internal processor with a breadboard shown above, with a stock TV next to it being fed the same signal—a series of MEMC torture tests—and both processors were set to their most aggressive frame interpolation. The stock TV had a lot more judder, while motion on the IDT-driven set looked much smoother. The new chip can even accept 3D and apply its algorithms to the left and right images. Granted, movie-based images still had a "video" look, but I'm perfectly happy to accept that to get such smooth motion.
LATEST VIDEO
WHERE TECHNOLOGY BECOMES ENTERTAINMENT