Id Unleashed
As an avid sci-fi fan,
Krell
founder Dan D'Agostino decided to name his company after the race of beings that had wielded almost unlimited power in the classic movie
Forbidden Planet
. Since that day nearly 30 years ago, Krell's lineup has expanded from a single power amp to a panoply of ultra-high-end A/V products, including the flagship Evolution 707 preamp/processor.
Standing almost 10 inches tall and weighing over 50 pounds, this beast is certainly among the largest and heaviest pre/pros on the market today, and with good reason—the exhaustive connection suite on the back demands a lot of real estate. Not content to provide a mere 7.1 channels, the Evolution 707 boasts two center-channel and four subwoofer outputs to feed an 8.4 system. You also get fully balanced and single-ended analog-audio ins and outs as well as four HDMI 1.3 inputs, one HDMI 1.3 output, and a plethora of analog-video connections.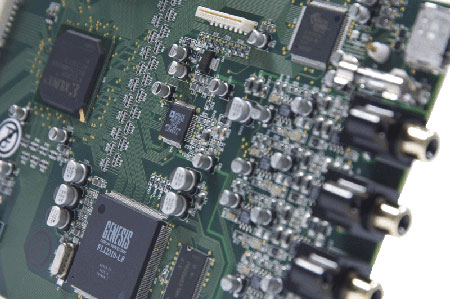 The innards are no less impressive. As you would expect of a statement product, the Evolution 707 decodes Dolby TrueHD and DTS-HD Master Audio along with all the other audio codecs available today and nine proprietary Krell surround modes thanks to its twin Crystal CS497004 DSP chips operating with 64-bit precision. On the video side, the discrete circuitry takes advantage of HDMI 1.3 Deep Color, increasing the maximum color bit depth from 24 to 48 bits, and all analog inputs are upconverted to 1080p and transcoded to HDMI. Also, the onscreen menu and all status messages are available from all active video outputs, including HDMI.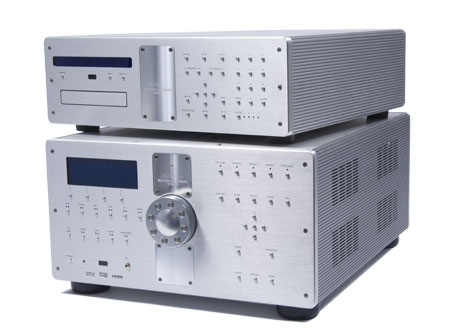 One unique feature of all Evolution products—sources, pre/pros, and power amps—is called CAST (Current Audio Signal Transmission). This proprietary connection scheme keeps all audio channels in the current domain, increasing the bandwidth to 300kHz and eliminating all but one voltage gain stage between components. (The final output of any power amp must include a voltage gain stage to push current to the speakers.) According to Krell, it's a very expensive way to do things, but it is said to avoid the signal degradation endemic to more conventional circuitry and connections.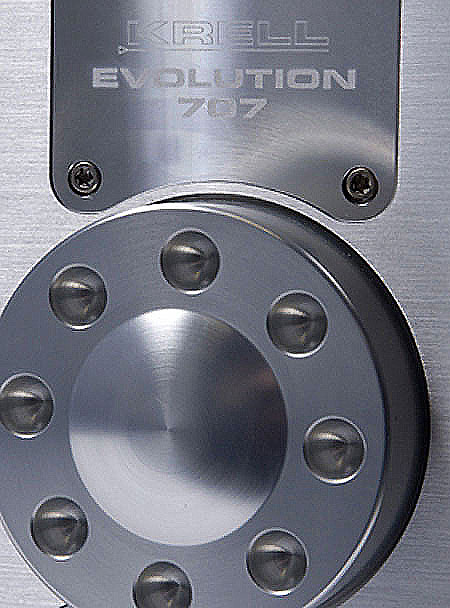 Of course, nearly unlimited processing power doesn't come cheap—the Evolution 707 lists for $30,000. If that's too much of a budget buster for you, Krell just announced the S-1200, a new pre/pro with many of the 707's features at a third of the price. The S-1200 is a 7.1-channel product, its DSP operates with 48-bit precision, and its Deep Color support extends to 12 bits. Also, if you want video upconversion, you need the S-1200u for $12,000. But if you insist on the very best and cost is no object, the Evolution 707 will certainly satisfy your id's desire for pure pleasure and instant gratification.