How to Reduce Your Monthly Streaming Costs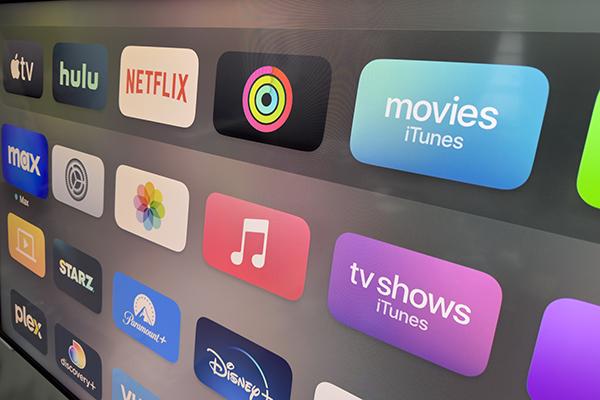 As you've probably noticed, streaming subscriptions are starting to get out of hand. Netflix, Hulu, Disney, and Apple have all jacked up their monthly rates, meaning it might be time to start looking for ways to save some money on streaming.
Ad-free Disney+ is now $14 (up from $11), the Hulu/Disney+/ESPN+ bundle costs $25 (up from $20), and Netflix's Premium Ultra HD streaming plan has gone from $20 to $23 a month, though you can reduce your monthly outlay to $15.50 a month if you're willing to watch in HD or $7 a month if you are willing to watch in HD and tolerate ads.
Apple instituted one of the most egregious price hikes, increasing the monthly fee for its Apple One bundle from $30 to $38; the bundle includes Apple TV+, Apple Music, Apple Arcade, Apple News+, and iCloud storage at a discount. If you go a la carte, monthly fees are $9.99 for Apple TV+ (up from $6.99), $10.99 for Apple Music, $6.99 for Apple Arcade (up from $4.99), $12.99 for Apple News (up from $9.99), and $0.99 for iCloud+ (50 GB). Going for the bundle will save you 4 bucks — assuming you want access to all of those services.
Signing up for everything (including the Apple One bundle) puts you at $97 a month. Throw in a live-TV service like Hulu Plus ($77 a month) or YouTube TV ($73 a month) and you're approaching cable TV territory.
Tips for Reducing Your Monthly Streaming Tab
It's possible to lower how much you pay a month for streaming but you'll have to come up with a strategy. Start by keeping an eye out for Black Friday deals. Last year, Peacock offered a one-year subscription to its ad tier for a buck a month, for a monthly savings of $5, and Paramount offered an annual subscription to Paramount+ and Showtime for $60.
UPDATE: November 24 - November 28th Hulu's ad-supported plan is 99 cents per month for a year for new and returning customers. Normally $8 per month this is a huge savings.
Black Friday Deals: Roku is running a pre-Black Friday sale on the following Premium Channel subscriptions:
• AMC+ – $2.99/month
• BET+ – $3.99/month (for 3 months)
• Cinemax – $1.99/month
• Hallmark Movies Now – $1.99/month
• MGM+ – $0.99/month
• Noggin – $0.99/month
• Paramount+ – $1.99/month (for 3 months)
• STARZ – $0.99/month
Expect to see deals as we get closer to Black Friday and Cyber Monday as well as throughout December.
Phone Plan Freebees: If you're in the market for a new phone, keep in mind that many plans include free or reduced-cost streaming subscriptions for a limited time. Check with your mobile service provider to see if its holiday promotions include any streaming deals.
• T-mobile is offering free subscriptions to Netflix and Apple TV+. The Magenta Plan includes Netflix Basic Plan with ads, while Magenta Max gets you the Netflix Standard plan. Apple TV+ is free with the Agenda Max and Go5G Plus plans.
• Metro by T-Mobile includes a free Amazon Prime membership.
• Sprint's Unlimited Plus plan includes free subscriptions to Hulu and Tidal.
• Verizon Wireless's Unlimited plan comes with up to five streaming apps, including the Disney+/Hulu/ESPN+ bundle and an Apple One bundle subscription.
• AT&T includes a free subscription to Max, and its prepaid Cricket Wireless service includes the ad-supported tier of Max.
Share your Account: While Netflix no longer allows sharing with multiple households, other streaming services have yet to place restrictions on account sharing, though they may limit how many devices can stream simultaneously. Here are a few examples:
• Amazon Prime Video – Can be shared with one other adult who doesn't have to live in the same household.
• Disney+ – Allows four simultaneous streams, seven profiles, and can be downloaded on up to 10 devices.
• Max – Provides five user profiles for members of your immediate family.
• Paramount + – Can watch on three devices simultaneously and have up to six profiles.
• Hulu – Provides six profiles and can be streamed to two devices at a time and used on three mobile devices.
• Apple TV+ – Provides iCloud Family Sharing to named family members who can access purchased apps and content, including the Apple TV+ subscription.
Do the Subscription Shuffle
One benefit streaming services offer over cable providers is you're not locked into a contract. Most services allow you to cancel or pause your subscription any time.
Hulu lets you pause for up to 12 weeks and then restart the service as if you never left for a potential three-month savings of $75.
Amazon Prime lets you pause indefinitely.
Netflix doesn't allow you to pause your subscription but you can cancel and it will save your watch list, viewing history, and recommendations for up to 10 months. Other services, including Max, claim that they will erase your profile when you cancel, but there are several reports of users who resubscribed after several months and found their profiles intact.
Cancel and Resubscribe
Though this cost-cutting strategy might seem a little involved, it will save you money. The first step is to make note of a subscription's auto-renewal date and set a calendar reminder three days before so you can cancel.
Search for blogs that reveal which shows will be leaving which services in the future. If a show you want to watch is slated to go away, this might be a good month to subscribe. Binge your way through the series and cancel the service when you're finished.
Conversely, it pays to be on the lookout for shows you want to watch and subscribe to the appropriate service when those shows are released.
If a show on your watch list is released weekly, or only a couple of episodes at a time, consider waiting until the whole season has dropped before starting the service.
Sign up for all your premium streaming services through a single app/service like Amazon, Google Play, Apple TV, or Roku. This will allow you to see which services are active so you can cancel them quickly and switch to other services for the month.
If there are services you watch every month without fail, paying for a year up front will usually save you some money.
While it may take a little time and effort to figure out how to conserve your streaming dollars, there are plenty of ways to save a chunk of change in this an era of rising prices.