How Important Is a Receiver's Power Output in 7-Channel Mode?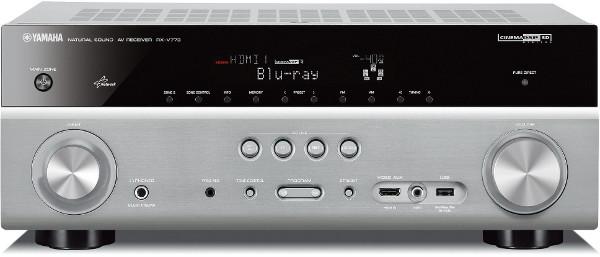 Got a tech question for Sound & Vision? Email us at AskSandV@gmail.com
Q I love Sound & Vision's reviews for the objective bench tests, though the results often don't seem to sync up with the reviewer's opinions. I'm looking to replace my damaged but terrific sounding Pioneer A/V receiver with a Yamaha RX-V773. The RX-V773 and its siblings get stellar reviews, but they exhibit a huge power drop-off when driving five or seven channels compared with their two-channel measurements. Pioneer's VSX-52 receiver delivers around three times the power as the Yamahas into seven channels, though this doesn't seem to make a difference in the subjective part of the review. Here's my question: Is a receiver's power output in seven-channel mode not an important factor when it comes to sound quality? Just looking at test results, I would have expected the Yamahas to get a poor rating for sound, but their reviews are consistently excellent on that point. &mash;Jonty Rees / Austin, TX
A It's rare for an A/V receiver to achieve anything close to its two-channel power spec during five- or seven-channel tests with all channels continuously driven. One reason is that a particular model may lack a sufficiently robust power supply to allow it to match its measured two-channel performance on such tests. Another is that many receivers incorporate protection circuits that limit their output when pushed to deliver power to all channels simultaneously.
While the gap between an A/V receiver's two-channel and multichannel measured performance no doubt looks bad on paper, the reality of the situation is that receivers are almost never called upon to deliver full power for all channels—let alone continuous full power—during real-world listening. In other words, those five- and seven-channel measurements are in reality torture tests that have little to do with actual music or movie content. That explains why you'll sometimes see a discrepancy between the numbers in the Test Bench and the subjective comments in a review's main section: It's easy for most receivers to perform within their linear operating range on regular program material played at a sane volume level, particularly stereo music.
So, while one receiver's ability to deliver more power continuously into multiple channels doesn't necessarily equate to "better sound," better measured performance can provide increased comfort that it will handle whatever you throw at it. And also that you're getting your money's worth, particularly with more expensive models.
LATEST VIDEO