How Do I Switch Between an AVR and Stereo Amp?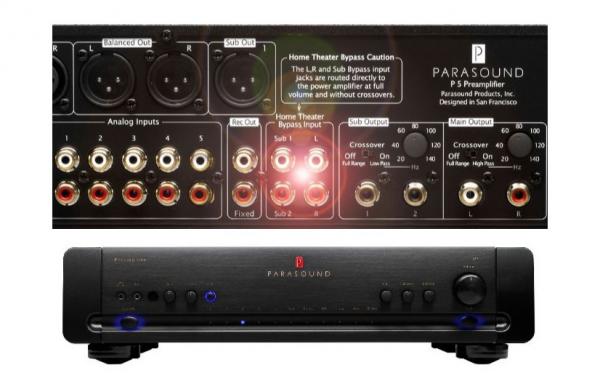 Got a tech question for Sound & Vision? Email us at AskSandV@gmail.com
Q I currently use a receiver for watching movies in 5.1 surround and for listening to stereo music. I'd like to expand my system with a dedicated stereo preamplifier and amplifier for music playback but have realized that I would need to switch the cables of my main left/right speakers from the receiver to the amplifier every time I changed over from movies to music. Is there some type of switchbox that would enable such a setup? If so, is there an audiophile-grade version that wouldn't negatively affect the sound? One more question: Would I be able use my subwoofer with both configurations? —Raphaël Rainville / via e-mail
A Speaker selector switches do exist, but these are mainly used to route the speaker-level output of a single amplifier to different speaker pairs. Also, I'm not familiar with any options that could be considered audiophile grade. A high-quality solution for the type of scenario you're describing would be to buy a stereo preamplifier or integrated amp with a home theater bypass feature (sometimes called simply a bypass), which is basically a stereo analog input with a fixed gain level.
Here's how a home theater bypass feature works. You connect the main left and right preamp outputs of your surround receiver to the bypass input on the preamp or integrated amp. Next, you connect the amplifier's speaker outputs to your main left/right speakers and adjust the levels of all channels for surround sound using the receiver's auto-calibration feature (or manually using an SPL meter). The higher-quality stereo amplifier will now power the main left/right speakers when playing both movies and music. The only difference is that you will need to switch between them using the preamp or integrated amp for music playback, and the receiver when watching movies.
Incorporating a subwoofer for both movies and music in such a setup is more problematic. One recommendation would be to buy a high-quality surround receiver — one from Anthem's MRX Series, for instance — that provides preamp outputs to connect a more powerful stereo amp for the main left/right channels and lets you store multiple bass management/EQ configurations. With such a setup, you could create one preset optimized for 5.1 movie playback and another tailored specifically for music listening using your front left/right speakers plus subwoofer.
Another option would be to use a stereo preamp like the Parasound Halo P 5 ($1,095), a unit that appears unique in its provision of both a home theater bypass and a subwoofer output with bass management.