How Do I Convert Vinyl LPs to Hi-Res Audio?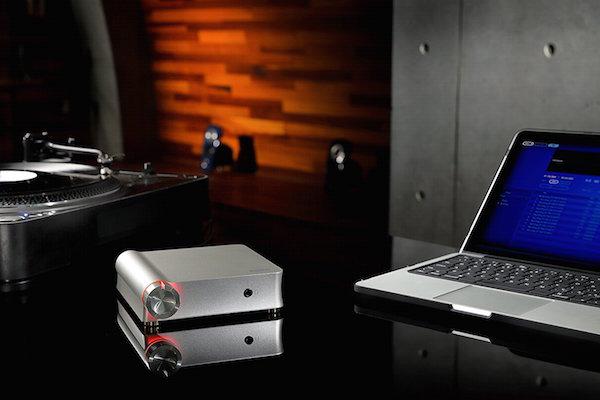 Got a tech question for Sound & Vision? Email us at AskSandV@gmail.com
Q I love the idea of converting vinyl (especially my Mobile Fidelity Sound Lab LPs) to a hi-res digital audio format and Sony's PS-HX500 USB Turntable seems like just the ticket.  However, I already own a high-end turntable and don't want to buy a second one. Are there any devices I can connect to my turntable to make hi-res transfers of my record collection? Thanks —Rob Lowe
A Yes, there are many devices available that will let you transfer your LPs to hi-res without having to buy a new turntable. The easiest, and least expensive, option is to buy a separate analog-to-digital audio converter (ADC) or phono preamp with built-in analog-to-digital conversion capability. These provide a USB port to transfer audio data over to your computer, where free software like Audacity can then be used to edit the recordings, slicing waveforms into separate tracks and digitally removing pops and clicks. Here are some options:
If you already own a phono preamp — or a turntable with a built-in phono preamp — and just want to capture a line-level audio output and convert it to a 24-bit/96kHz hi-res PCM file, then the High Resolution Technologies LineStreamer+ ($350) could be the ticket. A basic, no-frills ADC, the LineStreamer+ does provide LEDs to show selected sample rate (32k, 44k, 48k, 88k and 96k), and it also has peak level indicators so you can monitor recordings to prevent distortion.
Stepping up in features and price, the Music Hall pa2.2 ($399) is a phono preamp with a 24-bit/96kHz ADC and USB port that accommodates the output of both moving-magnet and moving-coil phono cartridges. With a stereo/mono switch, auxiliary line-level input, fixed or variable line-level output, and headphone output, the pa2.2 seems almost like a full audio preamp than just a phono preamp.
If you're interested in recording in DSD, or making PCM recordings with a higher-than-96kHz sample rate, two options to check out are the PS Audio NuWave ($999) and Korg DS-DAC-10R ($600). The NuWave is a standalone preamp that offers similar features to the Music Hall pa2.2 but adds DSD and 24-bit/192kHz recording capability plus balanced XLR outputs. The DS-DAC-10R is an ADC that also functions as a DAC/headphone amp and works in tandem with Korg's AudioGate 4 Windows/Mac software to capture and play back files in DSD format or up to 24-bit/192kHz PCM.
Now that I've mentioned software, Vinyl Studio ($30) is a popular Audacity alternative for editing vinyl rips once they've been captured to your computer. Another option is Pure Vinyl, which looks to bundle in a ton of audiophile-oriented features to justify its $299 cost.