High Def to Older HDTV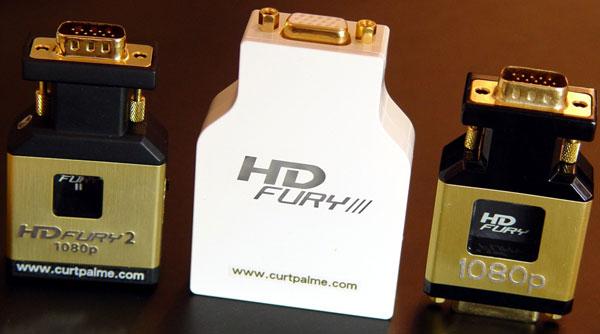 I bought a new Sony Blu-ray player with an HDMI output that I want to connect to an older Mitsubishi HDTV that only has component and composite inputs. I've seen HDMI-to-component converters on the Internet, but will they improve the picture quality over just staying with the Blu-ray component outputs?
Joseph Bernard
I recently answered a question about one such converter, the HDfury. I haven't tried it myself, but several readers posted comments that it works great. As for whether that will work better than simply connecting the Blu-ray player's component output to the TV, at first glance, one might think it would make little difference.
However, Blu-ray players made after December 31, 2010 are limited to sending standard def from their component output. Also, Blu-ray players will upconvert standard-def DVDs only via HDMI, not component, and the new player's upconversion is probably better than the old TV's. So using something like an HDfury to convert HDMI to component is actually better than connecting the player's component output to the TV, because the HDfury will preserve the HDMI output's high-def image, while the player's own component output will not.
I'm willing to bet that the TV cannot accept a 1080p signal, so be sure to set the HDfury's output resolution to 1080i if that's the case.
If you have an A/V question, please send it to askhometheater@gmail.com.
LATEST VIDEO