Hands On: HBO Max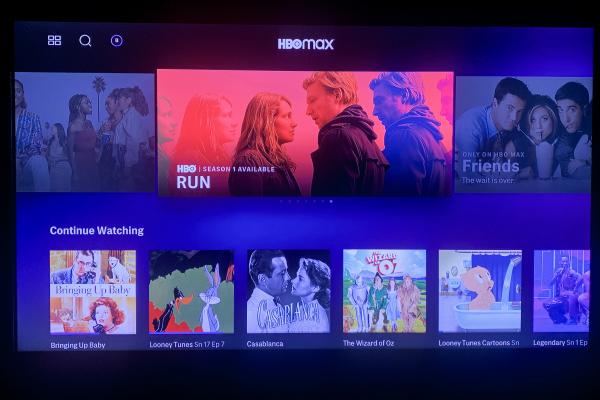 AT&T owned Warner Media launched HBO Max today. HBO Max is basically HBO Now on steroids, with over 10,000 hours of TV shows and movies from Warner Brothers, Turner Movie Classics, TBS, DC movies, Cartoon Network, Adult Swim, and more added to the streaming content offered by HBO . The result is a robust service with something for all ages. 
If you subscribe to HBO Now, you will be prompted to update the app. It then opens as HBO Max. The same is true for those who subscribe to HBO through Hulu, Google Play, YouTube TV, or Apple TV, Charter, or Comcast.
HBO Max runs $15 per month. The price may be high compared to Disney+ ($7) or Apple TV Plus ($5). Yet, the subscription rate is the same as HBO Now and its HBO-only offerings.
The service is free to certain AT&T customers including those with AT&T video services like Direct TV Premier and U-Verse 400. It's also bundled for those with AT&T Unlimited Elite wireless plans (that previously included HBO). Wireless customers with AT&T Unlimited Extra, Unlimited Starter, and Mobile Share plans can try one month free. 
I was disappointed to learn that HBO Max didn't make deals with Roku or Amazon, so it's not available on Roku or Fire TV devices, meaning you can't access HBO Max through the Roku Channel or Amazon Prime. While it is expected that a deal will be struck soon, the company may hold out for the terms they want, as evidenced by how HBO is still not available on DISH Network.
The HBO Max app is available on many other devices, including the fourth and fifth-generation Apple TV and Apple TV 4K, Microsoft Xbox One, Playstation 4, Google's Android phones and tablets, ChromeBooks, and Android TV. You can also use Google Chromecast to cast to from a mobile device to a TV. If you have a second- or third-generation Apple TV (those released in 2010 and 2012), you'll need AirPlay to stream from the HBO Max app on an iPhone or iPad. 
More than 10,000 Hours of Content
Warner Media has invested big money to add beloved Warner Brothers TV shows to the hours of HBO Original programs and TBS's off-network rights toThe Big Bang Theory have been extended through 2028. The company also paid 425 million dollars for the streaming rights to Friends, and over 700 episodes from the BBC are available, including the British version of The Office and eleven seasons of Dr. Who.
Unlike Apple TV+, which launched with several dramatic original series, HBO Max has only a handful of HBO Max originals — a comedy, a reality show, a documentary, and a couple of kids' shows. The comedy series,Love Life, is a romcom starring Anna Kendrick in a smart, heartfelt look at finding love. It's certain to be a favorite if you like sentimental romance. Three episodes are available at launch with new episodes added on Thursdays. 
Outside of the fictional series on HBO Max, there is an original documentary and a reality show. On The Record is an honest, investigative documentary about the first woman of color to speak out in the #metoo movement. It digs into the New York Times story of Drew Dixon, who accused hip-hop mogul Russell Simmons of sexual misconduct. Legendary is a reality show about the transgender world of "ballroom" competitions. Each week judges pick a winner among "houses" who compete in fashion and dance challenges. Like the fictional Netflix series Pose, which revolves around the world of ballroom competitions, this show gives a peek into a unique, flamboyant culture.  
Family programming begins with the original series, The Not Too Late Show with Elmo. It begs the question, what would a Sesame Street late-night talk show look like? The first episode has Jimmy Fallon advising Elmo on interviewing guests. Musical guest Kacey Musgraves sings the classic "Rubber Ducky" song. Other episodes feature the Jonas Brothers, and John Mulaney and Lil Nas X. Note that all 40 seasons of Sesame Street are also available on HBO Max. 
Craftopia is for the older kids in the household. This kids' crafting competition tests the creativity of nine-to-fifteen-year-old contestants who let their imaginations run wild. All episodes are available at launch. What would a Warner offering be without Looney Tunes cartoons? Some of these new, two-cartoon episodes retain the spirit of the original Loony Tunes cartoons that once played in theaters before a feature film. Still, today's animation pales compared with the original art of the Looney Tunes short cartoons.
If you are nostalgic for those classic Looney Tunes cartoons, HBO Max has 31 seasons with episodes produced from 1941 to 2005. Not all episodes are available at launch. With so many seasons, it is difficult to search for a particular favorite episode.
The search tool in the app, both on my Apple TV and on my iPhone, works poorly. When I tried to find the Bugs Bunny and Elmer Fudd Rabbit of Seville Looney Tunes episode in the HBO Max app, the results did not prioritize titles that contain the search word. I typed in "r-a-b-b-i…" and saw the episode I wanted listed in the second row of results. However, as soon as I typed the "t" for rabbit, the episode with "rabbit" in the title moved down below the first screen of results.  
This also happened while searching for Harry Potter movies. I typed in "H-a-r" and saw all of the Harry Potter titles in the first row of results. But when I typed "harry," the first titles displayed were movies with actors named "Harry," like Hope Floats with Harry Connick Junior. I had to scroll far down the screen to find Harry Potter. Until this is fixed, I recommend you type only the first couple of letters of the title you want, and stop to look at the results. 
Actually, the Harry Potter movies weren't in HBO Max when I first looked for them at midnight (when the app first launched). WarnerMedia obtained the rights to the magical movie franchise right before the final launch. More Warner Brothers movies, like the Superman titles with Christopher Reeves, will be rolled out later this year. Other blockbuster franchises can be streamed from day one, including Die Hard, Jaws, Police Academy, Alien, Lord of the Rings, and the extended DC universe, which includes Wonder Woman and Aqua Man.
If classic movies are your thing, a number of titles from Turner Movie Classics (TCM) are offered. Casablanca, Gone With The Wind, Wizard of Oz, Citizen Kane and Singin' in the Rain are ready to play from a single menu. As are, both versions of A Star is Born, Little Shop of Horrors (1986), and An American in Paris.  
Movie buffs have even more titles to choose from as WarnerMedia has licensed some of the titles in its Criterion Collection. Classics available at launch include Federico Fellini's 8 1/2, The Blob, Diablolique, Godzilla, and Great Expectations. 
Sorry, No 4K Streaming
While many old films like The Wizard of Oz have been remastered in 4K Ultra HD, content streamed on HBO Max maxes out at 1080p with Dolby Digital 5.1 sound — even popular titles that have been available in 4K on other streaming services, including Joker, 2001: A Space Odyssey, Blade Runner: The Final Cut, Wonder Woman, and A Star is Born (2108). Bottom line: Disney+, Apple TV+, Amazon, and Netflix surpass HBO Max in terms of video quality as they offer a large selection of titles in 4K with high dynamic range (HDR). Still, while HBO Max is only available in HD quality, it reportedly streams at twice the bit rate as HBO Now to ensure a smooth, artifact-free streaming experience, especially with action films.
If I have one complaint about HBO Max, it's that it didn't launch until the end of the coronavirus lockdown. There is no doubt that I could stream from HBO Max for two months and not see every show I would want to watch, and I love being able to access many of my favorite movie classics, Looney Tunes, and HBO shows all in one place. With an ever growing number of streaming options, it's getting costly to assemble a streaming plan these days, but I take solace in knowing I'm still paying the same price I was for only HBO shows on HBO Now.