The Good, The Better, & the Best $1,500 and a Mission
$1,500 and a Mission
At first glance, $1,500 for a complete home theater system doesn't seem like a whole lot. Well, let me tell you, it isn't. For most of us, though, having a plasma display in every room is just a tad out of reach. When paying your mortgage or rent every month takes priority over home theater (what are you thinking?), your choices start to get limited. Don't let the thought of spending thousands of dollars on each piece of equipment overwhelm you; instead, start small and build up your system over time. In the home theater world, upgrading is easy, and it can lead to the system of your dreams…eventually. You have to start somewhere, and this $1,500 system is a good place.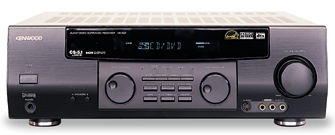 The first step: find the closest Sears. If the nearest one is too far to drive (say, more than eight hours by car), then www.sears.com also has the products that make up this $1,500 system. The next step: buy, buy, buy (in that order). The first buy is the Kenwood HTB-504 home-theater-in-a-box, which includes a 100-watt powered sub, a receiver, and five speakers. At $500, the HTB-504 is a great buy. It even includes all of the necessary wires and cables.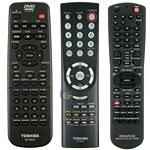 Setting up the HTB-504 is quick and painless, as the speaker connections are color-coded and clearly labeled. The remote has an interesting texture that's great to touch, but it isn't backlit. You can use the remote to set up speaker distances and volume. Once you do this, sit back and relax.
Strong bass response and clear highs are the HTB-504's strong suits. The bass is provided by the SW-35HT sub, which has an 8-inch driver that's fed 100 watts from its internal amplifier. The sub has its own volume control and an adjustable, defeatable crossover. The speakers, unfortunately, don't do the sub justice. The KS-505HT Front speaker uses a 1-inch plastic-dome tweeter and two 4-inch paper-cone midrange drivers. The tweeter does its job well, creating sharp, clear treble. Although it is slightly bright, the speaker isn't as tinny as many speakers in this price range are. The KS-505HT's dual 4-inch drivers are this system's Achilles heel; their performance just doesn't live up to the sub or the tweeter. Although the system sounds good, all timbres sound slightly weak and less lifelike. Of course, this is really only noticeable with music; movies sounded great.

The beefy bass and crystal highs make for exciting soundtracks. With the same driver configuration as the mains, the KS-505HT Center has the same strengths and weaknesses. Dialogue comes through clearly, but singing voices are a bit weak. The KS-505HT Rear surrounds have the same mediocre 4-inch paper cones as the other speakers, but they are matched to the fronts and get the job done.
The VR-507 receiver (also available separately) puts out good power (100 watts times five) and could easily handle larger speakers. It creates a small amount of crosstalk, but it isn't severe. This receiver also has Pro Logic II and several EQ functions to play around with, which help even out the system's response to make it sound better as a whole.