Get the Big Picture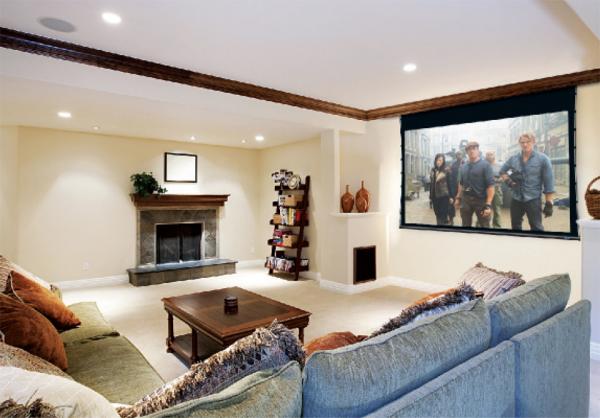 Need a good reason to buy a projector? How about this: Of all the video-display types, projectors provide the biggest image for your buck. Rear-projection TVs, which were once available in screen sizes up to 92 inches, used to be an even more affordable big-screen option, but the last manufacturer with a stake in rear-projector manufacturing, Mitsubishi, recently closed up on that biz. Of course, you can now buy LCD and plasma TVs with screens up to 90 inches or even larger, but those currently cost 10 grand and up — certainly more than what you'd pay for a decent affordable projector/screen combination.
The fact that projector setups constitute a budget option as compared with big-screen LCD and plasma TVs might come as a surprise to those who previously associated them with celebrity screening rooms and similar spaces shown on "Lifestyles"-type TV shows. But not only are the majority of projectors affordable, you can also expect excellent image quality from models in the under-$4,000 price range. (To see just how excellent, check out the trio reviewed by Geoffrey Morrison in "We Three Projectors," here.)
Another good thing about projectors is the level of installation flexibility they provide. From a picture-quality standpoint, your best bet is to install a projector in a room where you can exert careful control over ambient light levels via a combination of dimmers, drapes, and shades. But a range of screen materials are now available that make it possible to use projectors in living rooms and other non-crypt-like environments. There are also compact "Pico" projectors that you can easily cart from room to room, as well as to weekend homes and vacation rentals, that connect to a laptop computer or portable player for an "instant theater" experience.