Gadget Gary: Verizon MiFi 2200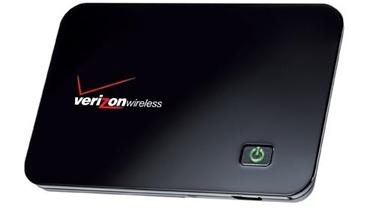 | | |
| --- | --- |
| | One of my pet peeves when I travel is the plethora of fees I pay to connect to the Internet. Sometimes I can do it for free in the airport, but other times I can't. It's almost never free in a hotel and can cost as much as $20 for a 24-hour period. One weekend on the road can run me up to $80 just to connect to the Web. |
Now thanks to the VERIZON MiFi 2200 Wi-Fi mobile hotspot modem ($150 with a 2-year contract and a $50 online sign-up rebate; vzw.com), I can connect everywhere I go, anytime I want. Developed by Novatel Wireless, the MiFi, which works off the Verizon Wireless Mobile 3G Broadband network and is about the size of a credit card, casts an Internet hotspot, or cloud, within a range of 30 feet. If I can use one word to describe it, it would be liberating. No longer am I tied to a home modem or stuck searching for a hotspot. Power lasts for about 4 hours, or as long as you like with the AC adapter plugged in.
Setup was amazingly simple: After I plugged it in, MiFi appeared as a choice in my wireless menu. I clicked it and entered the password. MiFi allows up to five users at one time, and it's great for sharing with my kids - I'll be on the computer while my older son is on his iPod Touch and my younger son connects through his PSP.
I decided to test MiFi outdoors at one of my older son's baseball games. There I was, sitting in the stands with my laptop, surfing the Web and checking my e-mails between the innings. Worked like a charm. True, it's not quite as fast as my home modem, but it's pretty close.
One thing's for sure: Whether I'm going on a guy's weekend or heading up to my modem-less ski house this winter, MiFi will be close by helping me connect to the Web.
Gary Dell'Abate is the executive producer of The Howard Stern Show. Besides scratching his … head about the fortunes of the New York Mets, he'll continue to do more Gadget Gary segments on WPIX Morning News in New York City.