Emillé Rapture Monoblock Amplifier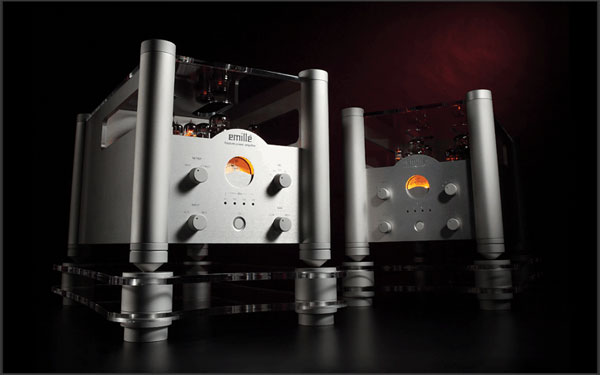 In 771 C.E., a huge bronze bell was cast by King Hyegong of the Silla Empire in what is now South Korea to honor his grandfather, King Seongdeok. Called the Emillé Bell, its remarkable sound can be heard evenly in all directions, and its reverberations last for three minutes, longer than any other bell in the world. Some 1220 years later, Korean high-end audio maker Emillé Labs took its name and inspiration from the famous bell, handcrafting all of its tube-based electronics, including the new Rapture monoblock power amp featured here, to sound as incredible as the company's namesake.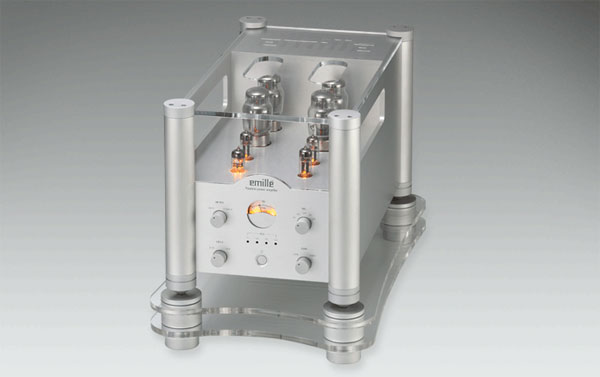 Like all of Emillé's products, the beautifully designed Rapture uses only the finest components throughout, such as Lundahl balanced input transformers, carefully selected tubes (in this case, four 6550s, three 6350s, and one 6DJ8) with adjustable output bias, and hand-wound output transformers. The output power is quite high for a tube amp—110W (THD 2%) into 4 or 8Ω with zero negative feedback and a frequency response from 10Hz to 30kHz (±1dB).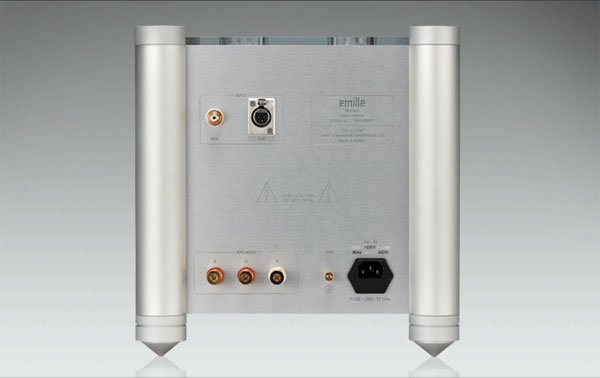 The rear panel is very simple, providing one balanced and one unbalanced input and speaker terminals for 4 or 8Ω: loads. AC power is spec'd for 230V only, implying that the Rapture is not intended for the US market, but a voltage converter could be used to solve that problem.
And the cost? $19,400/pair, or $48,500 to equip a 5-channel surround setup. I haven't heard the Rapture, but I wouldn't be surprised if it lives up to its name and the company slogan, "Just for your musical bliss."