Does BD Live Deliver?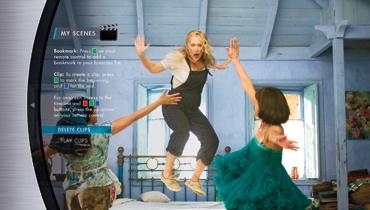 Like a baseball prospect whose performance hasn't lived up to expectations, Blu-ray Disc's BD-Live feature-which offers access to refreshable online content not contained on the disc-has been a slow starter. One reason: With some exceptions, interactivity has largely been limited to a few basic features, such as previews of upcoming movies, trivia games, and downloadable ringtones.
In fact, the most talked-about BD-Live event to date came courtesy of last year's Iron Man Blu-ray Disc. Fans crashed Paramount's servers when their players started connecting online, disabling the playback of the movie and making many people think their discs were defective. The arduous registration process that users typically have had to go through hasn't helped. But after early experiments with BD-Live last fall, many of the major Hollywood studios are retooling their efforts to make interactivity both more compelling and easier to use. Many are also beefing up back-end systems so they can handle both heightened levels of interactivity and more users.
Unfortunately, since studios tend to treat information about upcoming titles like matters of national security, details remain sketchy about any upcoming breakthrough BD-Live features. So we've taken a look at what studios are currently doing to get a sense of what might be coming. Whether it's Neil Young regularly adding new songs and videos to his Blu-ray Archives retrospective, or action films allowing viewers to get into a game with avatars bearing their likenesses, it's clear that what we've seen so far has just scratched the surface of BD-Live's potential.
20th Century Fox Home Entertainment 20th Century Fox kicked off its BD-Live efforts last year with X-Files: I Want to Believe, where viewers could create a special-agent avatar and solve four different "X File" forensic challenges using clues from message boards, 14 Web sites, MySpace pages, and multiple "dossiers." New cases were posted weekly, with fans encouraged to collaborate on solving them by corresponding on message boards.
More recently, in Notorious (a biopic about the late rapper Chris "Notorious B.I.G." Wallace), viewers can use BD-Live to create a personalized playlist while watching the movie, then get a link to buy songs from the soundtrack via iTunes. And X-Men fans got a jump on the competition when the Blu-ray version of X-Men Trilogy let viewers use BD-Live to buy advance tickets for X-Men Origins: Wolverine prior to its May 1 debut.
Lionsgate
Lionsgate jump-started the BD-Live movement with its January 2008 release of War and Saw IV, the industry's first two BD-Live-enabled titles, which introduced the concept of an interactive MoLog (or movie blog). This year the studio expanded its BD-Live presence with a complete BD-Live portal, called Lionsgate Live, where fans can get updates on all the studio's BD-Live-enabled releases and new bonus features via onscreen widgets, and download exclusive content such as games, wallpaper, ringtones, and directors' chats. In May, the company released My Bloody Valentine 3D, which includes a new, easier-to-use MoLog feature. It also released two Terminator-related titles: T2: Skynet Edition and Terminator 2 Limited Edition Complete Collector's Set. Both included BD-Live quizzes and games, with extra content promised.
Paramount Home Entertainment For Paramount, Iron Man was a learning experience that didn't diminish its belief in the potential of online interactivity. With Transformers, BD-Live offered access to a video called "Robot Ninjas," which showcased the battle between Bumblebee and Barricade, and home videos shot by the movie's stunt crew. (A second BD-Live feature, called "What Effing Happened in Mission City," was promised but hasn't so far been delivered.) And in DreamWorks' Tropic Thunder, viewers can download deleted scenes, video rehearsals, and outtakes of improvisations that didn't make the final cut. Included in the Star Trek catalog releases is access to an interactive online community and a Star Trek IQ game.