Diamonds Are a Speaker's Best Friend
I'm always on the lookout for extreme A/V products, so when I came across a Dutch company called
Kharma
, I was intrigued by its Grand Enigma, one of the world's most expensive 2-channel speaker systems at a cool $1,000,000. I don't have enough info to profile that product just yet, but meanwhile, I thought it might be fun to take a look at the company's next-most-expensive Exquisite line, which offers a complete—and still
very
pricey—home-theater package.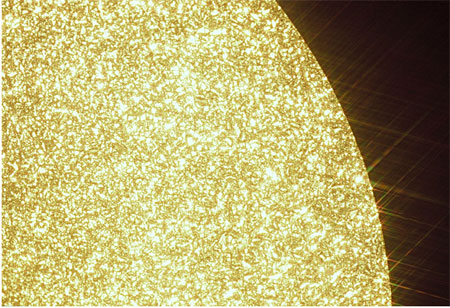 One reason these speakers are so expensive might be the diamond tweeters, made by German driver manufacturer Thiel and Partner (not affiliated with Thiel Loudspeakers). That's not merely marketing hype—the concave diaphragm is actually made from a single membrane of manufactured diamond, the hardest substance known to science. Why use diamond as a transducer diaphragm? For one thing, the speed of sound within this material is faster than any other natural substance, extending the range of the transducer up to 100kHz. Also, the carbon atoms in a diamond lattice are packed more closely together than other materials, resulting in faster transient response. Finally, diamond is the world's best conductor of heat, allowing it to act as a heat sink for the voice coil, which can operate under more stable conditions without variations in impedance as a result.
At the top of the Exquisite product line is the Grand Exquisite, standing nearly seven feet tall and weighing 970 pounds. The driver array is pure D'Appolito, which Kharma calls a "point-source symmetrical system." In the center is a single 0.8-inch concave diamond tweeter flanked above and below by two 1.2-inch concave diamond tweeters. Beyond the tweeters are two 6.5-inch concave ceramic midrange drivers and two 13-inch nomex-kevlar cone woofers. The system's frequency range is spec'd at 25Hz to 200kHz, though no tolerance is given, and like all Exquisite models, the cabinet is a massive affair that allows no resonances to intrude. The price? 200,000 Euros/pair, which converts to just over $280,000 as of this writing.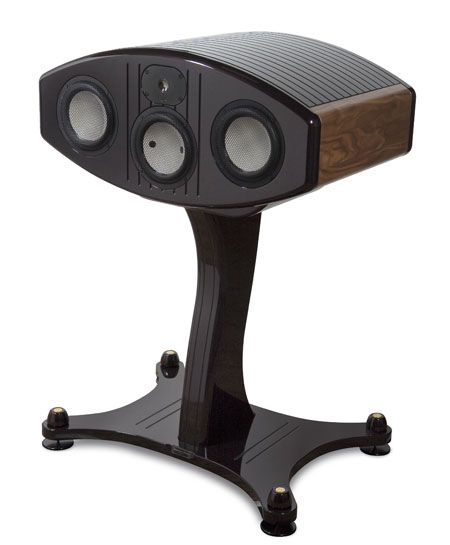 The Exquisite Center is no less impressive, with a 1-inch concave diamond tweeter above a 6.5-inch concave ceramic midrange dedicated to the all-important speech frequencies. On either side of this vertical pair is a 6.5-inch concave ceramic driver for the bass, leading to an overall frequency range from 35Hz to 100kHz. The Exquisite Center is available with or without its own internal power amp that delivers 200W RMS (400W peak). The powered version sells for 42,500 Euros (nearly $60,000 as of this writing), while the passive version saves you 18 percent off this price.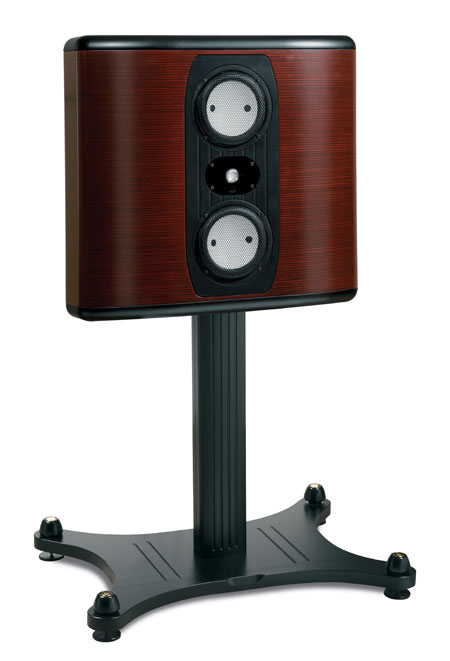 Of course, surround duties are handled by the Exquisite Surround, a 2-way monopole design with one 1-inch concave diamond tweeter and two 6.5-inch concave ceramic mid/bass drivers, yielding a frequency range from 40Hz to 100kHz. As with the Center, the Surround is available with or without a 200W RMS/400W peak internal power amp ($35,000 each for the active version, $26,000 each for the passive model).
Then there's the bottom end, which is more than ably supported by the Exquisite Subwoofer. This 550-pound beast sports a 18-inch aluminum cone driven by an amp that delivers 1200W RMS (1800W peak), producing a frequency response from 10 to 100Hz. And all that bass can be yours for $35,000.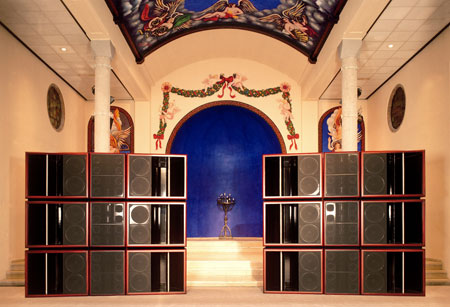 According to Kharma, most buyers choose the active center and surrounds and use their preferred monoblock amps with the front right and left Grand Exquisites. Any way you slice it, a complete home-theater package represents some serious coin—from $400,000 for an all-passive 5.1 system up to $550,000 for a 7.2 system with active center and surrounds. But hey, that's only half the cost of a 2-channel Grand Enigma system (pictured above), so who's complaining?