Control4 Home Theater and Home Automation System Part 1 Page 3
If you don't understand exactly why I'm so enthusiastic about lighting control, let me give you the classic scenario. You're ready to watch a movie, so you press Play on your remote control. As the Blu-ray player boots up, the lights in your theater gradually dim to a preset level. Contrast that with running around the room switching off lights and then stumbling back to the couch in the dark. But it gets better than that. In fact, lighting control is only limited by your imagination and your dealer's programming acumen. For example, my house has three lights on Control4 dimmers and two on non-dimming switches (I wish I had more), which the SOHO Shop originally programmed as part of several lighting scenes. In addition to All Lights On and All Lights Off (especially useful at night when you realize you left a hallway light on), I also have a button on a keypad at the top of the bedroom stairs that initiates a pathway light scene in which the lights on the way to my office turn on (or off when I return). I used Control4's Composer Home Edition software to program some other simple things, such as turning the front porch's Christmas lights on at sunset and off again at midnight. I also programmed the system to monitor the motorized door lock on the back door. When someone unlocks the door, the hallway light automatically turns on.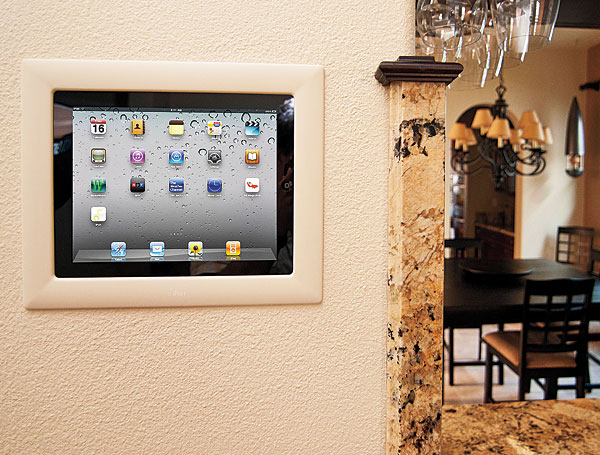 Lockdown
Did I just say motorized door locks? Yes, another extremely useful and amazingly fun add-on to a Control4 system enabled by OS 2.0 is a fully automated, motorized Baldwin Home Connect ZigBee deadbolt lock. What's the big deal about an automated door lock, you ask? (And why all the questions?) Well, for starters, it's nice not needing a key—you can unlock the door with a four-to-eight-digit code. For the first few days, we all had fun just making the deadbolts lock and unlock. (We're easily amused.) But after the fun (and the sun) fades, the value of the locks becomes quite apparent. In my case, I've programmed the impressively sturdy and very beautiful Baldwin deadbolts (a variety of styles and finishes are available) on the front and back doors to lock at a specific time each night. That way, I never have to wake up in the middle of the night and get out of bed to check whether or not I remembered to lock the doors. If I'm concerned that my sons may not have locked the door after they dragged themselves in at night, I can use a touchscreen remote to check on any lock's status. If they did forget to lock the door, I can lock it from bed (as long as I can reach the remote).
Control4's 4Sight subscription service ($149 per year) lets you access your system from anywhere in the world over the Internet. Access involves both monitoring (so you can see if those doors are still locked) and controlling (so you can lock them if they're not). The 4Sight service gives you instant e-mail alerts to all sorts of events. In the case of the door locks, you might program the system to send you an e-mail when the batteries in the locks are getting low. Or you could have the locks trigger an e-mail alert if any of them are opened between, say, 8 a.m. and 3 p.m. (when no one should be home). If you have IP cameras installed as part of your Control4 system, you can see who opened that door, too.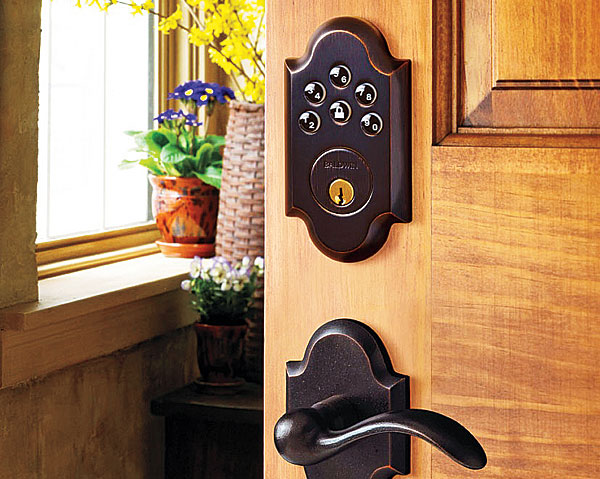 The Scope of Things to Come
As I mentioned earlier, the scope of all that a Control4 system can potentially do is hard to get your arms around. So far, I've talked about the coolness of being able to control your lights and lock your doors from as far away as the other side of the globe. Control4 has barely scratched the surface when it comes to the future possibilities inherent in the company's app store. (Web radio and energy monitoring are just the beginning.) But there's so much more to talk about, we can't fit it all in one issue. Coming up next month, you'll find out about motorized shades, the importance of a good wireless network, and all the ways you can control and command all this powerful electronic goodness. And most importantly, you'll find out what I thought of the system once it was all done.
The SOHO Shop
Just as the most important—but often most underappreciated—component of a home theater system is the room itself, the most important part of any home automation system is the dealer/designer/installer (in this context, I'll use these terms interchangeably). Whether it be a minimalist X10 system cobbled together piece by piece on the cheap or a half-million-dollar Crestron/Lutron system that runs lighting, security, sprinklers, and toilet-seat pre-warmers, the system won't do what it's supposed to do if the communications and underlying programming logic aren't what they need to be. If the X10-controlled bathroom light turns off while you're still in the shower, that may not be a big deal. But if you're asking the system to unlock the front door for your daughter who forgot her code while she's waiting in the freezing rain, accuracy and consistency are important. And, of course, you'd like the system to stay locked if someone you don't know is trying to get in.
System reliability isn't the only thing you'll get from hiring a really good dealer. The imagination and creativity a good system designer will bring to your home is worth many times the actual labor cost in added features and functionality. I'm talking about the kinds of things that make less experienced installers say, "How in the hell did you do that?!"
But competency and creativity aren't the only qualities you need in a good designer. Listening skill is the most important aspect to look for when you pick a dealer. Yes, those listening ears from kindergarten are an installer's most valuable tool. That's because regardless of how brilliantly creative your installer is, if he isn't designing a system that's built around your wants and needs instead of his dreams and ego, you'll probably end up with a system he loves and you hate.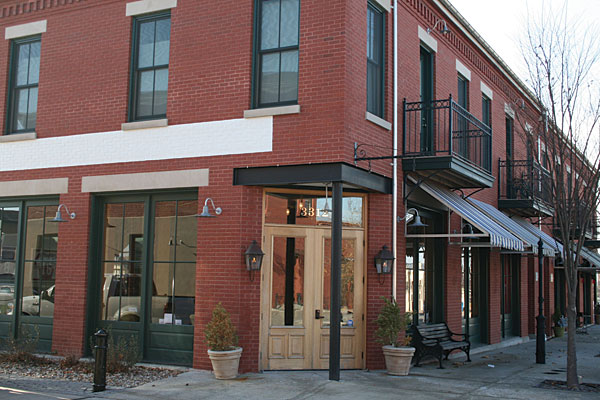 The SOHO Shop, the folks who drove the 80-some-odd miles to my house from their offices in St. Charles, Missouri, is a great example of an installing dealer that exhibits all of the above qualities. With backgrounds that include helping to deploy the communication infrastructure for the FIFA World Cup program (plus a stint in the Marines), these guys certainly know how to get the job done. In fact, they know it so well that they run a Website (c4central.com) filled with tips and information to help other dealers build and program better Control4 systems. They certainly weren't cheap—few excellent installers are—but they did a great job working with the idiosyncrasies of my 100-year-old house. This was not one of their easier installs, but they definitely rose to the challenge.