Comcast to Offer Amazon Prime Video on Xfinity X1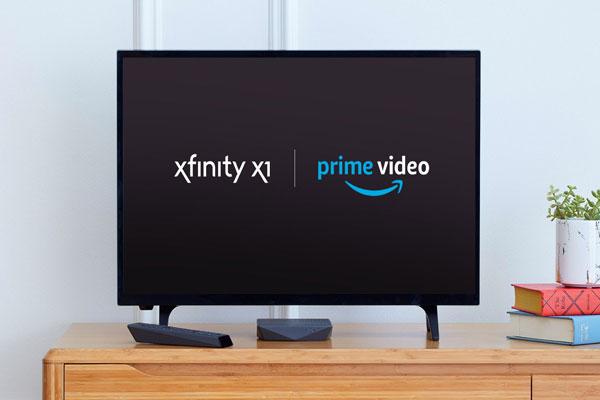 Even though cable and online services are competitors, a partnership makes sense. Comcast gets more quality content that keep its 22 million customers engaged and Amazon gets another gateway to its Prime members, which number around 95 million according to the latest research from Statista.
Both companies have issued glowing statements about the mutual benefits of the partnership.
"Amazon Prime Video's growing list of originals, movies, shows, documentaries, and kids' programming will be an excellent complement to the overall X1 viewing experience," said Dana Strong, Comcast president of consumer services. "We want to give customers easy access to all their favorite content in one place. X1 continues to be a platform that can curate live TV, on-demand movies and shows, and streaming internet video and music titles into one, easy-to-use, seamless experience."
And Comcast subscribers gain access to more than 150 streaming channels with the addition of Amazon.
"Prime Video is dedicated to making your favorite shows and movies effortless to watch," said Greg Hart, vice president of Amazon Prime Video. "The addition of the Prime Video app to X1 will make navigating between Prime Video and live TV easier than ever. We are excited for our Prime members to seamlessly find the shows and movies they love."
Easy access to Amazon Video includes using Comcast's X1 voice remote for searches, which will be expanded to include free Prime movies and TV series along with Amazon Video content available for rental or purchase. A search for "comedy TV series," for example, will display Amazon originals such as The Marvelous Mrs. Maisel in the results. Through Amazon Video, viewers will also be able to seamlessly access previous seasons of TV shows currently airing on cable.
In addition to having access to free streaming and videos for rental or purchase, Amazon Prime members can subscribe to a number of online services directly through Amazon Video. Oddly, many of these streaming services — HBO, Cinemax, Showtime, Starz, Boomerang, and TLC — also exist in Comcast's cable lineup. Others are online-only services such as Mubi, Sundance Now, Sports Illustrated TV, IndiePix Unlimited, Reelz, Daily Burn, and MotorTrend On Demand.
When Comcast first started offering Netflix, it was simply a way for customers to access Netflix without leaving the X1 environment. Later, customers were able to subscribe to Netflix through Comcast. The Netflix subscription was paid separately at first, but eventually customers could opt to add the Netflix subscription fee to their Comcast bill.
Likewise, Comcast subscribers will be able to access Amazon Video through their X1 box but it's unlikely that Amazon Prime members who pay an annual fee will pay through a combined bill, although Amazon Prime does offer monthly plans that could work with a combined bill.
It's not clear how billing for content rented or purchased through Amazon Video will work, but the way Amazon's press release is worded — customers will be able to "access titles for rental or purchase" — suggests that transactions will be done from Amazon's website.
The trend is clear: Online content will continue to be aggregated with cable TV as we move into the future — potentially good news if you're a Comcast subscriber but here's something to keep in mind: As with Netflix streaming, Comcast's internet data limitations will apply to Amazon Video so proceed with caution. The last thing you want is to have Amazon video streaming in the background while you're watching the local news.