CNN to Stream Live News from Max App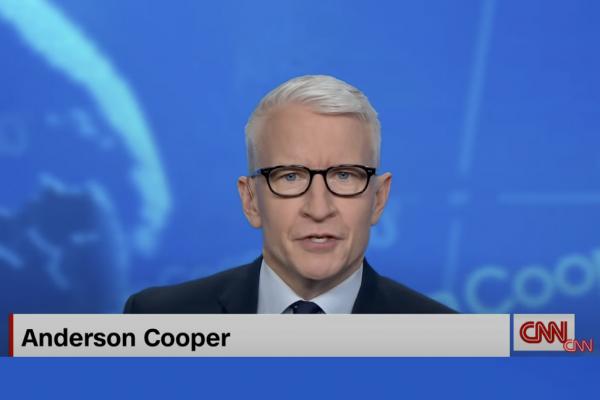 After grappling with what to do with CNN following the shutdown of the CNN+ streaming services, Warner Bros. Discovery plans to add live CNN to Max later this year. CNN fans will be free to cut the cord and stream directly from the app. Plus, it rounds out the Max offering of documentaries and entertainment, creating an app that can better compete with other big streamers like Paramount+ and Hulu. The move may take some time as it may require a strategy to work out deals with live TV providers.
Last year, when the Warner Bros and Discovery merger closed, Discovery CEO, David Zaslav quickly revamped then HBO Max by removing many popular titles and finalized the aggregation of Discovery and HBO Max content. Around that time, the company also shut down the CNN+ premium streaming service.
Last month HBO Max was renamed Max. Much of the Discovery content is now included to stream from Max, along with HBO and Warner Bros. titles. During the announcement, Max was introduced as a "combination of reality programming from Discovery and scripted shows and blockbuster movies from HBO Max." Zaslav stated he would "have more to say about news and sports in the fall."
But the news seems to be already circulating. Bloomberg is reporting that CNN will be the news addition to Max with live streaming likely in the near future.
One big indication that this will happen soon is that over the past few weeks, Warner Bros. Discovery streaming techs have started to work out what would be required for a live news stream.
CNN has had a chaotic year after CEO Jeff Zucker was let go and replaced by Chris Licht. The linear news channel has seen historically low ratings, low profits, terrible employee morale, the firing of two anchors, and other major layoffs leading to the inevitable ousting of Licht earlier this month.
The original programming created for CNN+ had to quickly find a new home when the service was shuttered just a month after it launched. Shows includIng Eva Longoria: Searching for Mexico and Stanley Tucci: Searching for Italy were moved to the CNN pay TV channel and to Max along with Who's Talking to Chris Wallace. Anthony Bourdain: Parts Unknown was moved directly to Max.
CNN is one of the largest news channels distributed globally and promises to attract more subscribers to Max. But this won't be an easy add as TV providers like DirecTV and Comcast pay to carry the channel. Making CNN available to stream on Max likely would boost Max subscriptions while causing cable to lose even more customers that it is already losing.
Many cable subscribers leave CNN turned on in the background throughout the day. The addition of CNN to Max could disrupt cable TV and give Max the boost it needs to become a major streaming service.