Max Adds Discovery Channels and 4K Plan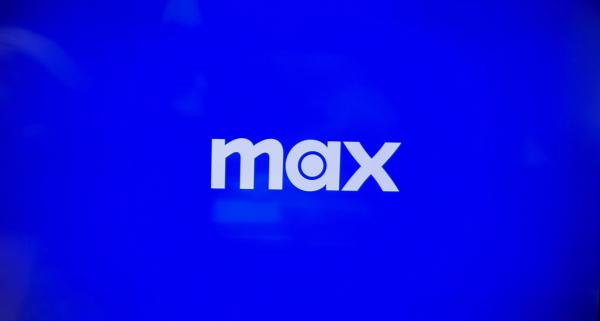 HBO Max is now just Max. Beyond the name change, Max combines Discovery Plus and HBO Max content. Not all content is available from the numerous Discovery-owned channels. Plus, you'll need the Max Ultimate plan to get more than a couple of dozen movie titles in 4K UHD. 
Last year, Discovery merged with WarnerMedia, HBO's parent company. The merge brought about several changes, including the shocking removal of many popular series like Westworld. 
With the name change comes new Max Originals, including the docuseries SmartLess: On the Road that follows Jason Bateman, Will Arnett, and Sean Hayes' traveling podcast. Other new originals are  How to Create a Sex Scandal, What Am I Eating? With Zooey Deschanel, the animated Gremlins: Secrets of the Mogwai, Bama Rush, and Phil Lord and Christopher Miller's Clone High.
Plus, executives announced a TV series adaptation of the Harry Potter movies. JK Rowlings will executive produce, and a new cast will play the beloved characters. 
The decision to drop HBO from the new service's name was partly to not "water down" HBO's association with high-quality television. 
Max adds many Discovery titles but not all. Some of the titles that meet the company's goal of "appealing to a larger audience" are My 600 Lb Life, Property Brothers , and Vacation House Rules. Although Max has the Return to Amish and Amish Haunting series, Discovery Plus has four more series, including Amish Mafia.  
Also missing from Max is Animal Planet's Weird True Freaky, TLC's My Giant Life, and Destination America's Swamp Loggers. 
Discovery die-hards may want to continue a Discovery Plus membership available separately from Max, priced at $5 per month with ads or $7 without.
Max may have added Discovery content to the existing HBO/Warner Bros. content, but prices remain at $10 per month for ad-supported and $16 without ads.  
Subscribing to a new Ultimate tier for $20 per month provides more than 1,000 titles to stream in 4K with Dolby Atmos. While a show or movie's detail page may indicate the format is 4K, a disclaimer reads, "4K, UHD, HDR, and Dolby Atmos availability depends on plan and device." 
Avatar: Way of Water, Batman, and Shazam: Fury of the Gods, are a few of recent releases available in 4K. Other titles range from House of the Dragon and Suicide Squad to The Wizard of Oz, Blazing Saddles, 2001: A Space Odyssey, Lawrence of Arabia and Goodfellas. Plus, there are The Hobbit movies, all the Harry Potter films, and more. 
Several HBO series are also in 4K with the Max Ultimate tier, like The Last of Us, Lovecraft Country, Flight Attendant, Mare of Easttown, And Just Like That, and Euphoria.
The Ultimate ad-free plan also allows users to stream on as many as four devices simultaneously and download 100 titles at any given time to watch offline (handy for long trips overseas if you can find 100 titles/episodes). 
If you're an HBO Max subscriber, your app may automatically update as it did on my Roku and Fire TV. Apple TV did not automatically update. Instead, I had to go into the app store to get it. In either case, you'll likely have to log in using your HBO Max credentials. 
Warner Bros. Discovery decided to signify the change in the streaming app by rebranding the logo and the colors. But they didn't stray far from the purple HBO, choosing blue—the next color on the color wheel. 
Global Cheif Marketing Officer Patrizio Spagnoletto told The Hollywood Reporter, "We needed to signal change, and in doing that, change was an evolutionary change, not a revolutionary change. We didn't want to make a sharp left turn and lose all the equity that we had built in HBO Max." 
It's good to see that Looney Tunes are still available, as well as other Warner Bros. Classics. Still we have to track down where to watch the newest season of Westworld for free. (It's available to rent or buy on Amazon Prime.)