Classé Delta Power Amplifiers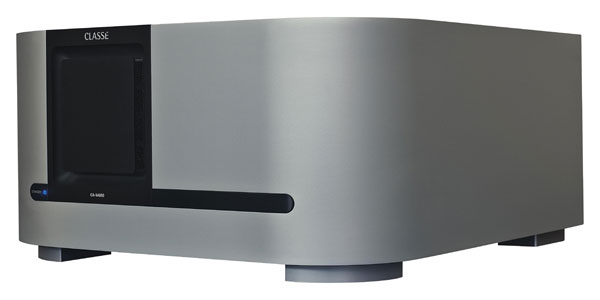 For 30 years, Canadian Classé has been making audio electronics of distinction, and this year is no different. At the CEDIA Expo next week, the company will introduce four new power amps in its well-regarded Delta line.
The new solid-state amps embody three key refinements. First is a miniaturized driver-stage circuit, which is said to be almost completely free of noise and distortion. Also, the entire amplification process now occurs on a single 6-layer circuit board, shortening the signal path for better time-domain performance. Finally, Classé's new ICTunnel ("icy tunnel") active cooling system keeps the electronics at the ideal operating temperature.
From the front, all four new models look identical, with Classé's distinctive rounded styling, but the rear reveals their differences. The CA-M300 and CA-M600 are monoblocks rated for 300 and 600 watts, respectively. The CA-2300 (pictured here) provides two channels of 300W each, while the CA-5300 pumps out five channels of 300W each. All models can accept balanced or unbalanced inputs, and each channel offers two speaker outputs for bi-wiring. In terms of price, the CA-M300 lists for $5500, the CA-M600 and CA-2300 are $7000, and the CA-5300 goes for $9500.
I've always been partial to monoblocks so the speaker cables can be as short as possible. But having an amp next to each speaker significantly lowers the spouse-acceptance factor of the system. Putting aside cost for the moment, which approach would you take with the Deltas in a 5.1 home theater—five of the monoblocks or one CA-5300 that could be hidden in a cabinet?