CES04 Live: Photo Mix #3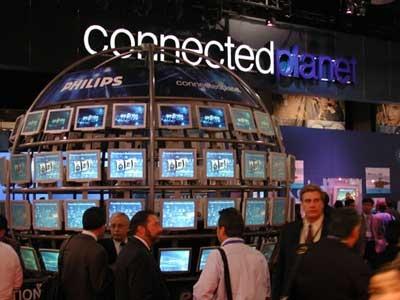 A big, wide world of LCD televisions is just one of the eye-catching displays at the Philips booth. Connected Planet is the company's umbrella for a broad range of products - like Internet-connected Streamium TVs - that use "wireless, broadband, and mobile-enabling technologies to provide seamless accessibility to entertainment, information, and services."
With a plethora of burning choices, recordable DVD has definitely arrived. Many brand names familiar from videotape, along with new ones, are offering blank DVDs in various flavors.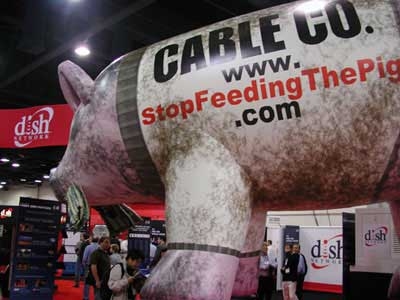 Dish Network used a giant inflatable pig to express its opinion of cable companies.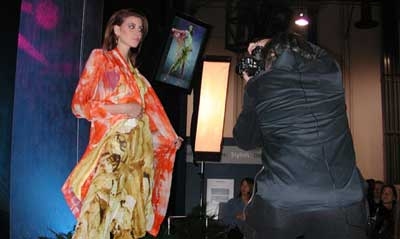 Photographer Paulo Filgueiras snaps a few shots of supermodel Bianca Klamt to demo Olympus's E1 digital SLR camera.
Panasonic's Viera line of flat-panel TVs takes the center position in its massive floor display. (The name is - no joke - a combination of "Vision" and "Era.") < < Back to the International CES 2004 index
LATEST VIDEO
WHERE TECHNOLOGY BECOMES ENTERTAINMENT