CES04 Live: Photo Mix # 2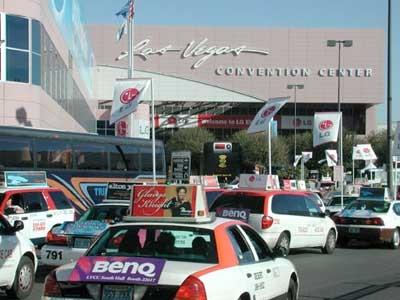 The insanity begins at the Las Vegas Convention Center on Thursday, January 8, Day 1 of the International Consumer Electronics Show, when the doors open to the public - tens of thousands of dealers, installers, and just plain folks eager to see, hear, and get their hands on the latest high-tech wonders.
Just the thing to liven up your living room - a Sharp Aquos flat-panel LCD TV finished in leather! Sadly, it's available only in Japan.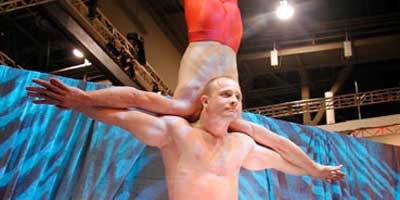 Now, that's balance! A pair of gymnasts provide a target for folks trying out Canon's digital cameras.
A wall of flat-panel TVs - one of many at CES - greets visitors to the Norcent Technology booth. The Shanghai and Hong Kong-based company got its start with information-technology applications, but the "AV" subtly worked into its English logo seems to stress its commitment to home entertainment.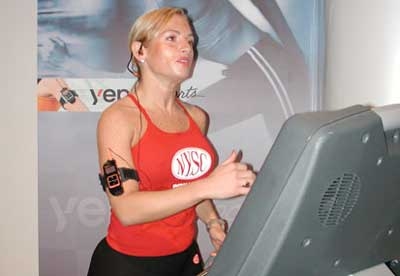 International fitness expert Madeline Dolente takes a break from updating her Web site (madfitness.com) to show off Samsung's Sports Yepp, which combines an MP3 player, a calorie counter, and a heart-rate monitor.
Dee from the Playboy Channel spices up the new Voom satellite network's HDTV pitch. With 39 channels in glorious high-definition, imagine seeing every photorealistic detail . . .
LATEST VIDEO
WHERE TECHNOLOGY BECOMES ENTERTAINMENT