CES04 Live: Photo Mix #1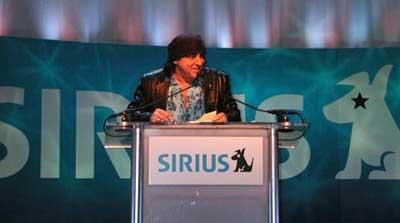 Steven Van Zandt of The Sopranos (and Bruce Springsteen's band) lends some celebrity cred to the Sirius satellite radio press conference. He'll be joining Sirius as a programmer later this year.
Reinier Jens, new president of Philips Consumer Electronics North America, makes a big first impression in the North Hall.
Lazy attendees quickly learn that the excuse, "I just didn't know where Samsung's booth was," won't fly.
A peppy squad of cheerleaders celebrates the NFL's arrival on Sirius radio.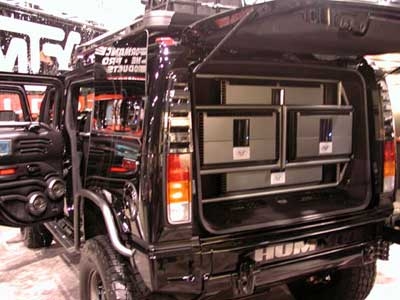 A Humvee souped up with Rockford Fosgate gear promises "bowel-shaking" bass.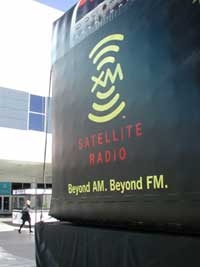 XM Satellite Radio announces its presence at the entrance to the Las Vegas Convention Center with a huge sign-balloon.
< < Back to the International CES 2004 index
LATEST VIDEO
WHERE TECHNOLOGY BECOMES ENTERTAINMENT