CD Review: Sarah Jarosz, Sierra Hull Page 3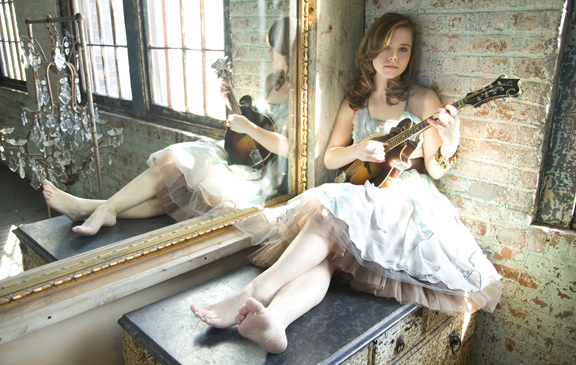 A rural Tennessee native who turns 20 in September, Sierra Hull recorded her official debut, Secrets, when she was all of 15 — and that was already 4 years after fan/mentor Alison Krauss had invited her up onstage to play at the Grand Ole Opry. Like Jarosz, Hull is currently pursuing musical studies up north, at Boston's Berklee College of Music. She is the first bluegrass musician to receive the venerable institution's Presidential Scholarship, and when you hear her play her mandolin, you'll know why. Hull's virtuosic instrumental skills are fully on display on Daybreak, a work that also showcases her evolving talents as a singer and songwriter.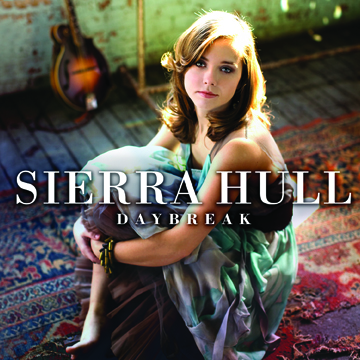 Firmly in the bluegrass/folk mold of the aforementioned Krauss as well as fellow mandolinist Rhonda Vincent, Hull has a youthful, energetic approach to the deep-seated traditions of the genre, bringing out the best in such top-shelf guest pickers as guitarist Bryan Sutton, Dobroist Randy Kohrs, and, again, fiddler Stuart Duncan. You'll find yourself trying to catch your breath listening to the amazing pair of instrumentals here, "Chasin' Skies" and "Bombshell," the latter already sounding like an instant bluegrass classic. Between these tracks and other original winners like the pop-tinged, almost Bread-evoking title track and the clever, western swinging kiss-off song "Best Buy" ("I'll even hold the door / 'Cause I ain't gonna buy it anymore"), Hull is already staking her claim to a rightful place at the bluegrass forefront.
Somewhere, Bill Monroe is smiling. Those ancient tones sure don't need any Auto-Tuning to sound current, do they?
LATEST VIDEO