CD Review: Sarah Jarosz, Sierra Hull Page 2
Sarah Jarosz's 2009 debut, Song Up in Her Head, was recorded and released during her senior year in high school. It revealed that the Austin-area native had a deft hand as a player, primarily on mandolin but equally adept on guitar and banjo. She also had a deft ear as a composer: Drawing from a bluegrass-based traditional well, her original songs carried a distinctly contemporary feel. In the 2 years that have passed — as she's been studying (on scholarship) at Boston's New England Conservatory — her musical net and her writing skills have notably widened and deepened.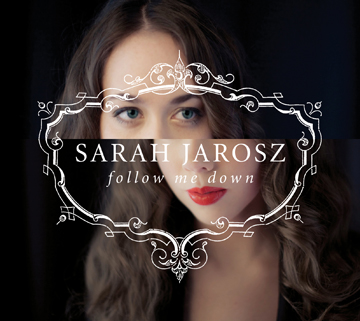 The best moments of Follow Me Down find Jarosz, now 20, evoking Suzanne Vega with a softer edge ("Run Away"), Sarah McLachlan with a darker tone ("Floating in the Balance"), and Gillian Welch with less formality (an adaptation of Edgar Allan Poe's "Annabel Lee"). Musically, with guest appearances by banjoist Béla Fleck, fiddler Stuart Duncan, Dobroist Jerry Douglas, flutist Seamus Egan, and singers Shawn Colvin and Sarah Siskind, touches of world music float throughout: raga in "Here nor There," Celtic tones in the instrumentals "Old Smitty" and "Peace," even a bit of jazz in "Come Around" and "Floating in the Balance."
Above all, though, there's a sense of discovery — about life as well as music. And nowhere is that more striking than in the album's centerpiece, "My Muse," a literal love song to the romance of creativity. There haven't been many songwriters who've ventured into this kind of subject territory, and Jarosz — who, tellingly, plays mandolin, guitar, and several keyboards on the track — does so with a disarming blend of ambition and curiosity:
I spin around in your love
In a place of wonder
I want to wander with you
My muse
So do we, Ms. Jarosz.
LATEST VIDEO