Can You Recommend an HDR-Capable HDMI Splitter?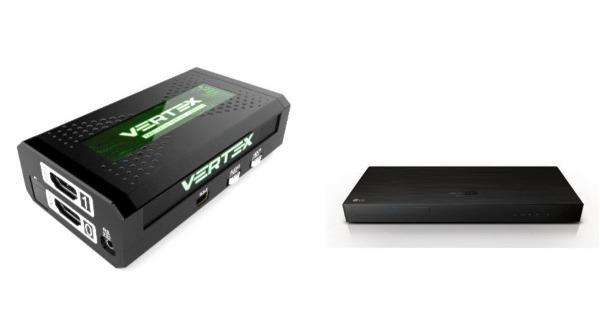 Got a tech question for Sound & Vision? Email us at AskSandV@gmail.com
Q I have searched extensively for an HDMI splitter that will let me connect a high dynamic range source to both my new Dolby Vision-capable Vizio TV and my legacy Anthem receiver (for lossless audio). Oppo's UDP-203 Ultra HD Blu-ray player has dual HDMI outputs and supports Dolby Vision. It also has an HDMI input that would enable passthrough of another HDR-capable source like a Chromecast Ultra, Roku Ultra, Fire TV, or Apple TV 4K. Here's my question: Is there a less expensive option than the Oppo that would deliver the same result? —Andy Lutz / Houston, TX
A The HDfury Vertex ($349) is the only HDMI splitter I know of that claims to pass through Ultra HD and HDR formats (including Dolby Vision) to a TV while simultaneously passing lossless audio to a receiver with HDMI 1.4 inputs (the HDMI version your receiver presumably has). While I haven't personally tested one, a Sound & Vision reader recently reached out to report success using the Vertex in a similar configuration to yours.
Another option is LG's UP-970, an Ultra HD Blu-ray player that retails for $300 or less and is expected to provide Dolby Vision support pending a long-awaited firmware update. The UP-970 also provides dual HDMI outputs, which would let you make separate connections to both your TV and receiver.
If you need to hook up an additional high dynamic range source to the player, Oppo's UDP-203 ($549) and UDP-205 are the only Ultra HD Blu-ray players that feature an HDR-capable HDMI input. (Another model, the Cambridge Audio CXUHD we recently reviewed, has an HDMI input, but that connection doesn't support HDR.) The HDMI input on both Oppo players only supports passthrough of HDR10-format signals and not Dolby Vision, however, so you should take that limitation into account before buying.