Can You Recommend a Dolby Atmos Preamp/ Processor Without a Tuner?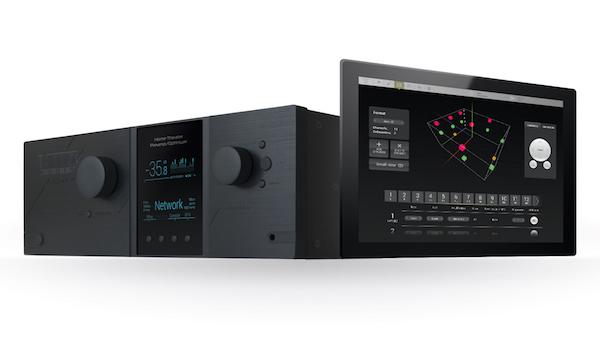 Got a tech question for Sound & Vision? Email us at AskSandV@gmail.com
Q Are there any standalone surround preamp/processors that decode Dolby Atmos? I'm interested in a unit that doesn't include an AM/FM radio tuner. —Doc Lockett
A I can think of a few preamp/processors that meet your requirements, but they're all pricey units aimed at ultra high-end home cinemas. What distinguishes these from more mainstream units is a focus on digital signal processing, including room correction, as well as home automation and control features. They also omit many amenities you'll find on more typical preamp-processors, including an AM/FM tuner, Bluetooth, and SiriusXM internet radio support.
The DataSat RS20i ($23,000), for example, provides Dolby Atmos and DTS:X processing with 16 output channels and Dirac Live room correction. An equally esoteric option is the Trinnov Altitude-32 , which starts at $17,500 for an eight-channel model and tops out at $29,000 for a 32-channel version. All Altitude-32s feature the company's Trinnov Optimizer room optimization, and can be upgraded at additional cost to support Dolby Atmos, Auro-3D and DTS:X.
Audiocontrol's Maestro M9 ($8,900) offers a somewhat less pricey alternative to the models mentioned above. With support for up to 11.1 channels, the M9 combines Dolby Atmos processing with Dirac Live room correction. It's also DTS:X-ready, although there's no news yet about when a DTS:X update will be made available.
If you ultimately do decide you can deal with having an AM/FM tuner in your preamp-processor, Dolby Atmos-capable models are available from Anthem, Marantz, Yamaha, and Onkyo at prices ranging from $1,500-3,000.
[Edit made on 12/18 to correct inaccurate statement that Trinnov Altitude-32 preamp-processors come with Dolby Atmos. Dolby Atmos, Auro-3D and DTS:X codecs are bundled together as part of a 3D Audio upgrade.—AG]