Can I Use My Soundbar as a Center-Channel Speaker?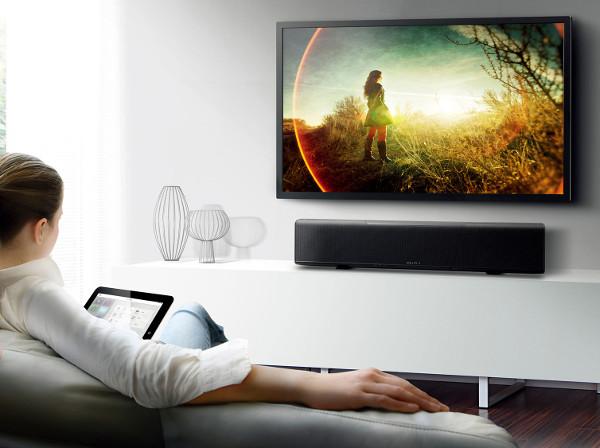 Got a tech question for Sound & Vision? Email us at AskSandV@gmail.com
Q Can I use a soundbar like the Yamaha YSP-5600 as a center channel in a traditional 5.1/7.1 or Atmos setup? Would it sound better than a standard center-channel speaker? Also, does it have to be set up on its own first or last to blend in with the rest of the system? —Oliver Johnson / via e-mail
A The setup you suggest is not recommended for several reasons. The Yamaha YSP-5600 is a 7.1.2-channel powered soundbar with built-in Dolby Atmos and DTS decoding. With a total of 46 drivers, it's designed to serve as a complete audio system, not a center channel. (At $1,600, it's also pricey for the use you have in mind.) With center-channel speakers, it's always a good idea to use a same-brand model designed to match the other speakers in your system, or even three of the same model across the front. By using a matched set of speakers with similar voicing, cabinets, drivers, and crossover electronics, you'll stand a much better chance of getting a seamless surround sound experience.

SPONSORED VIDEO

WHERE TECHNOLOGY BECOMES ENTERTAINMENT