Can I Use My In-Ceiling Speakers For Dolby Atmos?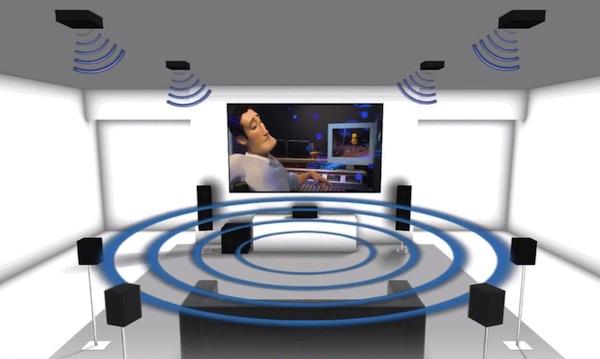 Got a tech question for Sound & Vision? Email us at AskSandV@gmail.com
Q I have a 7.1-channel in-ceiling speaker system in my home theater. How can I adapt this for a Dolby Atmos configuration? My plan is to add a standard 5.1 channel speaker system and use the in-ceiling speakers for the height effects.—Paul Wright
A A good question—one I'm sure other people with in-ceiling surround speaker systems will be pondering as they consider upgrading for Dolby Atmos.
Atmos setups require either two or more in- or on-ceiling speakers, or "Atmos-enabled" speakers designed to bounce sound off the ceiling of the room to deliver the height effects in Dolby Atmos soundtracks. Since you already have multiple in-ceiling speakers installed, it should be possible to adapt your current system for at least a 5.1.4 Atmos setup. Rewire both your Front in-ceiling speakers and Back Surround in-ceiling speakers; these will now serve as Atmos Height speakers. Next, disconnect your current Side Surround and Center in-ceiling speakers—they are no longer needed since your new 5.1 speaker rig will take care of the primary surround-sound duties.
If you do decide to pursue the 5.1.4 Atmos setup described above, any new AV receiver you buy should provide connections for both front and back height speakers. FYI, Atmos home setups allow for as many as 24 speakers on the floor and 10 overhead speakers, but current Atmos-enabled receivers don't yet support such elaborate configurations.

SPONSORED VIDEO