Cambridge Audio Unveils Hi-Res Streaming Turntable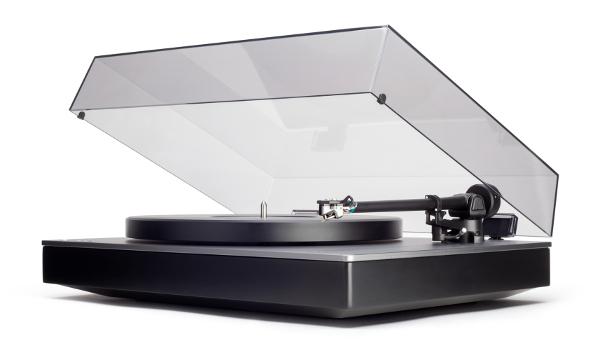 U.K.-based Cambridge Audio showed that a decades-old technology still has room for innovation with the introduction of the world's first turntable capable of wirelessly streaming high-resolution audio.
Shown at CES 2019 and slated to ship in April, the $1,700 Alva TT turntable uses integrated aptX HD Bluetooth technology to wirelessly stream audio from vinyl LPs to aptX HD-equipped speakers and amplifiers "with no discernible loss of quality."
The Qualcomm-developed aptX HD codec enables Bluetooth devices to deliver 24-bit/48kHz LPCM sound, according to Cambridge Audio. The turntable can be paired with aptX HD Bluetooth devices in seconds and is compatible with lower resolution SBC and aptX Bluetooth devices.
The Alva TT is a direct-drive design featuring a single-piece aluminum body, built-in phono stage for direct connection to powered speakers, single-piece tonearm, and factory-fitted high-output moving-coil phono cartridge (available separately for $500). The platter is made of Polyoxymethylene (POM), a rigid and dense material said to ensure a more accurate playback speed and stable pitch performance while minimizing vibration.
For more information, visit cambridgeaudio.com.