BYO3DG—Bring Your Own 3D Glasses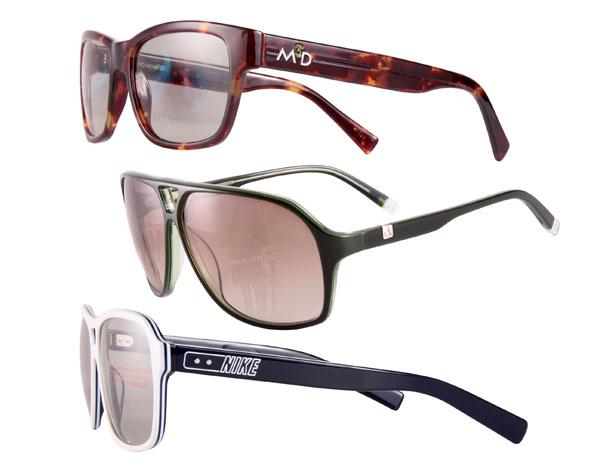 When you go to your local cineplex to catch a 3D movie, you are provided with glasses that isolate the left and right images for the corresponding eyes. I always assumed that the theater bought these glasses, resulting in higher ticket prices and an admonition to toss them into a bin on the way out so they can be reused. But Sony Pictures' announcement two weeks ago that, in May 2012, it will stop providing theaters with RealD glasses—which are used in the majority of commercial 3D presentations—belied that assumption.
The timing of Sony's action is puzzling, since it has two blockbusters coming out next summer—Men in Black III and The Amazing Spider-Man—whose box-office receipts could suffer as a result. (I'm also puzzled by the studio's remake of the Spider-Man franchise only 10 years after it produced the first of three Spider-Man movies, but that's a subject for another time.)
It turns out that the studios provide glasses to the theaters at a cost of $5 million to $10 million for a blockbuster and $1.5 million to $2 million for smaller movies. According to The Hollywood Reporter, this translates into about 50 cents of the ticket price. Where does the rest of the $3 to $4 3D premium go? Apparently, most of it goes back to the studios, giving them a net profit as far as I can see.
When the current 3D phenomenon first started, Disney told exhibitors it would cover the cost of glasses to encourage them to convert their auditoriums to 3D, including new polarization-preserving silver screens and 3D digital projectors. Other studios soon followed suit, and 3D took off like gangbusters.
Now, commercial 3D seems to be waning a bit, which could be one reason Sony decided to change its policy. Other studios are likely to implement similar changes, and top execs are now saying this was never intended to be an indefinite thing. But after investing in new screens and projectors, will exhibitors now pay for the glasses as well?
I doubt it. If they do, it will mean even higher prices for 3D tickets, which the moviegoing public will likely not tolerate. So what's the alternative? Those who want to enjoy 3D movies in a commercial cinema will have to bring their own glasses. This is also a very unpalatable solution, but the cost is incurred only once, not over and over as theaters constantly replace the glasses that many customers walk away with.
The ownership model is already the norm in the UK, Australia, Italy, and Spain. But US audiences are used to freebies, so it will be difficult to wean them from this habit. I imagine that theaters will sell glasses on-site, perhaps from vending machines, and higher-end models are already available from companies such as Marchon (seen above) and Polaroid. Those who have passive-3D TVs from LG or Vizio can use the glasses for those sets in commercial theaters, and of course, you can abscond with the RealD glasses you get at the theater over the next seven months—which I recommend if you have no other such glasses available to you.
Does this mean that 3D ticket prices will drop next summer? Yeah, right. Much more likely, it means that 3D will continue to wane, at least in commercial cinemas, which could lead to fewer 3D movies and render the 3D feature now found in many TVs moot. I hope this is not the case—I enjoy well-made 3D, and I've always believed that it was here to stay this time with such strong support from the studios and manufacturers. Unfortunately, Sony's move could be the death knell for 3D, which is especially ironic, since the studio is among its strongest proponents.