Bolzano Villetri Campanile Speaker System
Omnidirectional speakers are nothing new, though there are many variations. For example, Italian maker Bolzano Villetri has taken an interesting approach with its Campanile series, which includes floorstanders, a center-channel speaker, and a subwoofer to outfit a complete home theater.
The basic idea, which BV calls RoundStream Technology, is to mount the drivers facing up and down in an opposing orientation rather than forward, backward, or sideways. The sound radiates outward in a 360-degree pattern, which I call "semi-omni" because there is less radiation upward and downward than sideways.
In the flagship Torre, two 8-inch woofers in separate, vented enclosures face each other, with two 1-inch tweeters suspended between them facing away from each other. Both pairs operate in phase, moving outward and inward together, and the resulting frequency response extends from 32Hz to 20kHz.
The Piazzetta uses the same design with 6.5-inch woofers, resulting in a frequency response from 43Hz to 20kHz, while the smaller Duomo has one 6.5-inch, vented woofer facing upward and a 1-inch tweeter above it facing downward. Its frequency response is spec'd from 48Hz to 20kHz.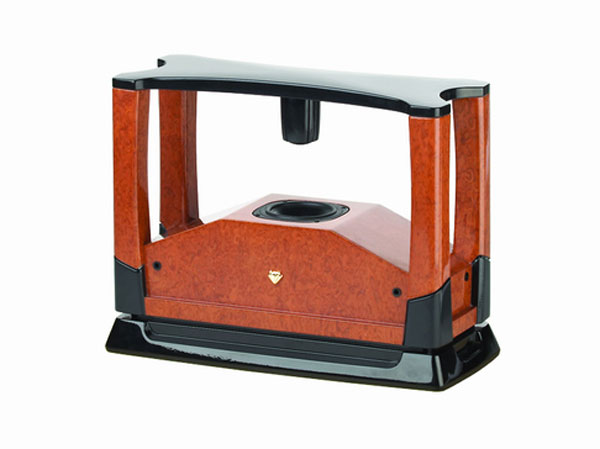 The Cantoria center-channel speaker uses the same design as the Duomo—a 5-inch, vented woofer facing upward beneath a 1-inch, downfiring tweeter, with a frequency response the same as the Duomo's—48Hz to 20kHz. It seems to me that placing this speaker would be problematic, especially avoiding acoustic interactions with the screen.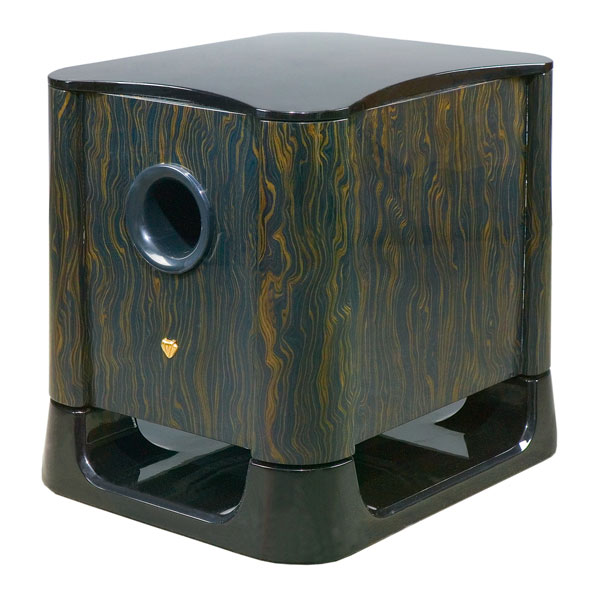 None of the Campanile speakers can reach the ultimate depths of bass, so BV offers the Vecchio powered subwoofer with one 10-inch driver in a vented enclosure and an internal 500W power amp. The specs indicate a bottom end of 26Hz—not the lowest I've ever seen, but it should be perfectly adequate for most home-theater soundtracks.
Compared with many products profiled in Ultimate Gear, the Campanile speakers aren't all that expensive. The Torre is $11,400/pair, while the Piazzetta is $10,000/pair and the Duomo is $6000/pair. To round out a home-theater setup, the Cantoria center is $4000, and the Vecchio sub is $4500. Even better, BV offers complete 5.1 packages from $24,000 to $28,000. I hope to hear these interesting speakers some day, and I will certainly report my impressions if I do.