Ask The Expert: Cable Length Limits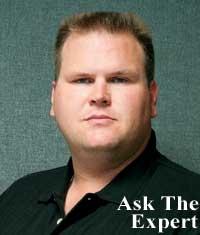 Q. Can you please tell me the maximum length for component and HDMI cables? Eric Paul via email
A. Sean Greer, Owner, Experience AV Home Theater, Montrose, CO, says: There's no official length limit for HDMI or component-video cables, but 6 meters (about 20 feet) seems to be the accepted limit on HDMI. When I tested 6-meter HDMI cables from two different manufacturers, I found that one couldn't pass a 720p HDCP-compliant signal from source to display, while the other did the job with no problem. (Interestingly, the cable that failed didn't have a specification sheet available for review from the manufacturer.)
Good component-video cables introduce minimal noise up to about 8 meters, or about 26 feet. Make sure to read the specifications to see if the cable is rated for the signal you're trying to send. A high-quality silver-clad OFC coax cable can produce very good results at distances of over 150 feet for projector applications. There are also several good custom cable builders on the Web, and many can give you advice on length for their quality of cable. A poorly made component-video cable even as short as 2 meters can cause visible signal degradation.
For really long cable runs, extender devices transmit HDMI or component-video over Cat-5 or fiber-optic cable. Gefen, Audio Authority, and Black Box all make extenders that transmit 100 meters (330 feet) or more. Liberty Cable offers an HDMI-over-fiber solution that can reach 1,760 feet. For a mid-length run, repeaters for HDMI cables are now available from several manufacturers, including Gefen and Ultralink. These simply go in between two standard HDMI cables to "boost" the signal down the line.
At the end of the day, the best advice I can offer is to run a wiring conduit from the source equipment to the display. The only "future-proof" cable is the one that hasn't been installed in the wall yet.
Read last month's Ask the Expert Back to Homepage What's New on S&V
LATEST VIDEO