Are New Speakers Needed for Dolby Atmos?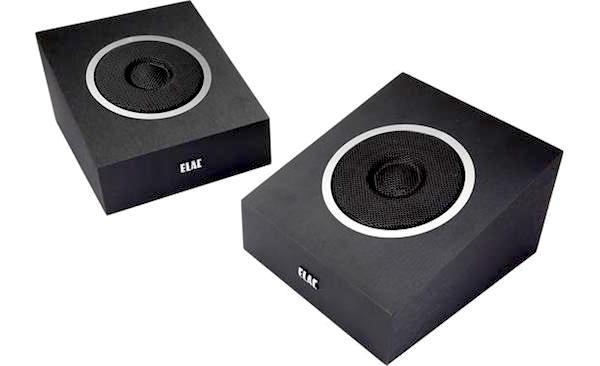 Got a tech question for Sound & Vision? Email us at AskSandV@gmail.com
Q I was recently in Best Buy asking about speakers for Dolby Atmos. I was told that to get Atmos I would have to change out my current setup and buy a new set of Atmos Speakers. Is that true? —Wendell Blue
A No, it's not true that you need to buy a new "Atmos speaker" system for playback of Dolby Atmos soundtracks. What you probably will need is to add speakers to your existing setup, however.
If you already listen with a 5.1- or 7.1-channel speaker system, upgrading for Atmos can be as simple as adding an extra speaker pair to convey the overhead sound in Atmos soundtracks. There are two ways to go about this. The first is to install in-ceiling speakers slightly in front of the main listening position. Dolby suggests using two sets of overhead speakers for an enhanced Atmos experience, however, so you should also consider installing a second pair. In this case, the front overhead speakers would be installed in the ceiling in front of the main listening seat, and the rear pair behind it. Read Dolby's Atmos Home Theater Installation Guidelines document for more precise details on installation.
If you don't want to carve up your ceiling (or pay someone to do it for you), Atmos-enabled speaker modules provide a less messy alternative. These are add-on speakers with angled, up-firing drivers that you place on top of your existing speakers. Same as with in-ceiling solutions, you could place one Atmos-enabled pair on the main left/right speakers at the front of the room, or add them to both the main left/right and surround left/right speakers. Atmos-enabled modules — available from Onkyo, ELAC, Definitive Technology, Klipsch, PSB, and others — will run you from around $150 to $500 per pair.