By Any Other Name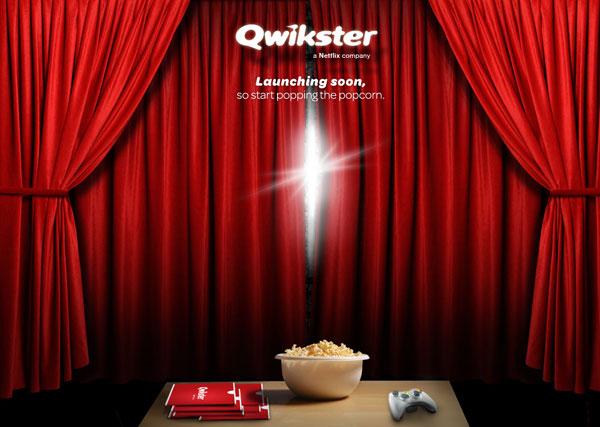 A few months ago, Netflix separated the subscription plans—and fees—for its disc-by-mail and streaming services, essentially doubling the cost for those who want both. This caused the company to lose as many as a million customers, and its stock price plummeted. So how did Netflix try to salvage the situation? It renamed the disc-rental business, which is now called Qwikster. If you subscribe to both streaming and disc-by-mail, you'll have to go to two different websites, and you'll pay two different bills.
This move has most folks scratching their head, and it further fuels the anger of those who objected to the original rate hike, which could certainly lead to more customer defections. What was Netflix thinking?
It seems to me that the company is trying to kill off its disc-rental business, albeit in a roundabout way. After all, the cost of managing a physical inventory—not to mention all that postage—must be exorbitant, so I don't doubt it's less profitable than streaming for the same monthly subscription fee. And the name Qwikster has a somewhat old-fashioned and questionable undertone, resembling Napster, a formerly illegal music-sharing service. (To be fair, Napster is now a fully legal music streaming and downloading service, but the association with its origins still lingers.)
My biggest concern is that this represents a trend to eliminate physical media in favor of streaming. Don't get me wrong, streaming is very convenient, and I often find content that is not otherwise available. But the quality of streamed video simply isn't up to the standards of Blu-ray—and sometimes, not even DVD. It's MP3 versus SACD/DVD-Audio all over again, and I'm afraid convenience will once again win out over quality.
The good news is that Blockbuster has taken advantage of Netflix's baffling actions by adding a disc-by-mail service to its streaming and brick-and-mortar stores—you can even return discs you receive by mail to a local store if you want. Not only that, Blockbuster claims that many new releases are available from them up to 28 days before Netflix or Redbox, and the monthly fee of $10 for one disc at a time or $15 for two discs at a time includes Blu-rays and games for PS3, Xbox 360, and Wii.
As I said, I think streaming is great for what it is, but I don't want to see it completely replace physical media. I want to be able to choose between quality and convenience, and Blockbuster seems to get that, for which I applaud them.