Amazon Blocks Linking From Plex and Others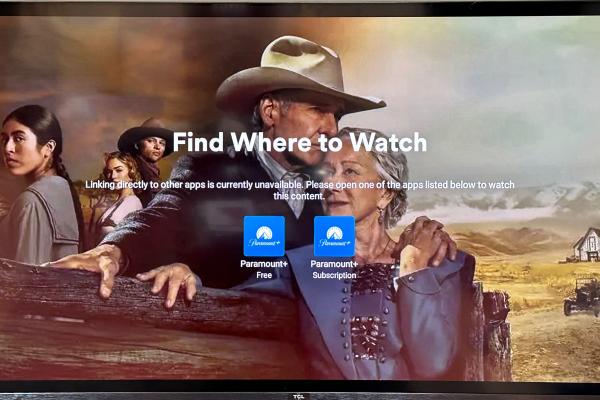 Amazon Fire TV devices now block apps from launching other apps. When it's time to stream a movie or TV show, the less searching and clicking you need to do, the better. The best discovery apps display titles on a watch list or let you search through all streaming apps and then instantly play regardless of which app is streaming. It's fast and easy, and you don't have to scroll past banner ads and sponsored recommendations to start viewing.
When an aggregator app like JustWatch, ReelGood, or the Plex Discover feature show results for a search, you can click on a providing service to instantly play it. At least you can do it on some devices, but not on Amazon Fire TV.
Amazon Fire TV devices now insist that users go to the home screen to launch an app. When clicking on a title in Plex Discover, a message appears, "Linking directly to other apps is currently unavailable. Please open one of the apps listed below to watch the content."
It's not just that you have to make a note of where to watch the title and then go to the Fire TV home screen to launch the app. The Fire TV home screen is cluttered and requires scrolling and searching before clicking.
Anyone who owns a Fire TV device — Fire TV, Fire TV Stick, or Fire TV Cube — has had the experience of sifting through banner ads and sponsored recommendations to find something to watch. Amazon wants to keep it that way. It's how the company subsidizes its low-priced streaming devices. Searching from the Fire TV home screen yields results skewed to Amazon Prime Video, including movie and TV show rentals and purchases.
Recent updates to the Fire TV home screen have buried access to streaming apps. Only six apps (of your choosing) are displayed on the home screen. The remote also has four direct buttons for apps. If you set it up with forethought, that's ten apps. Still, the providing app may be different than those you've set up, forcing you to go to yet another menu before getting to the service streaming the title you want. At that point, you may just want to read a book.
The feature that opens the title in another app is called "deep linking." Code in aggregator apps makes it possible to launch and immediately play that title from the provider's app.
Plex VP Scott Hancock told TechHive that Amazon "asked us to remove that [feature], basically." He added, "I think they changed their policies." Amazon had no reply and the deep links are no longer working on Fire TV devices.
While inconvenient, it's still better to search for titles using Plex Discover or other apps on Fire TV devices. The results are complete, agnostic, and show results in the apps you subscribe to. Once you've found which streaming service to use, exit to the home screen and launch the app where you want to play the title.
It's not only Fire TV that prohibits deep linking. Roku also requires that you go to the home screen to launch apps. Unlike Fire TV, Roku has a decent search option with agnostic results where you can directly launch a title from the list. The home screen includes a single sponsored show or ad, and the apps (Roku calls them "channels") are easily accessible.
Plex Discover with linking still works on Android TV, Chromecast, and Apple TV. It's good to see that Apple TV hasn't blocked deep linking given that it has its own watchlist and Up Next feature.
The Bottom Line
It's unlikely that Amazon will change the policy, and you'll be forced to dig through ads to launch a movie on Fire TV. If you feel like the extra clicks are a maze and want to take advantage of Plex, JustWatch, or ReelGood aggregation, consider switching to a compatible device.