Alef Power Amps
Among the many high-end audio products demonstrated at last weekend's Rocky Mountain Audio Fest were several amplifiers from Alef (formerly Delta Sigma) and distributed in the US by TMH Audio. Submitted for your consideration here are the Duet SE 2-channel power amp, Solist monoblock, and Orchestra integrated amp.
The Duet SE employs an architecture that boasts a total bandwidth from DC to 6MHz and a ruler-flat frequency response from 5Hz to 50kHz (±0.1dB). Power output is rated at 180Wpc into 8Ω with the first 15W in class-A and peaks over 10kW. The price? $50,000.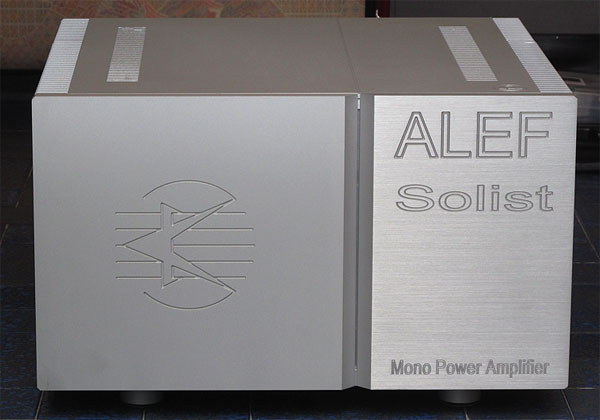 What do you get if you put the two channels from a Duet SE into separate enclosures? Two Solist monoblocks, of course! The specs are identical, expect that the Solist can output up to 40W in class-A mode. With two boxes, the price increases to $65,000/pair.
For those who like integrated amps, the Orchestra combines a Duet SE and Director dual-mono preamp. It sports five 2-channel, unbalanced line inputs, two unbalanced pre outs, and one unbalanced tape-monitor out, all for $65,000.
The Orchestra's remote looks wicked cool. It lets you select the desired input and control an ultra-precise, resistor-based attenuator with 64 steps.
WHERE TECHNOLOGY BECOMES ENTERTAINMENT