Is a 5.1.2 Setup Sufficient for Atmos Surround?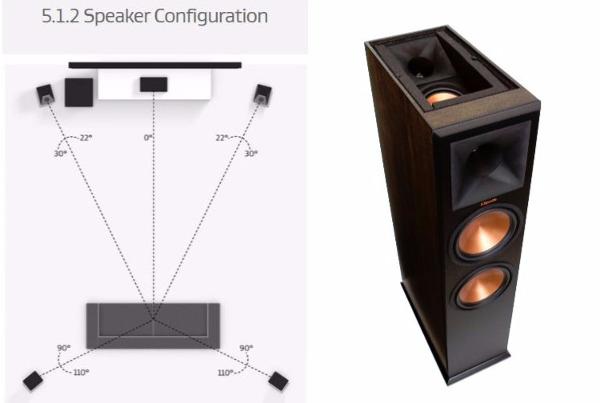 Got a tech question for Sound & Vision? Email us at AskSandV@gmail.com
A If I use two Dolby Atmos-enabled towers as the front left/right speakers in my system, will that be sufficient to experience the format when playing discs with Atmos soundtracks? — David Lambert / via e-mail
Q Unlike previous channel-based audio formats, Dolby Atmos is object-based, allowing for audio "objects" to be positioned anywhere in 3D space, including overhead, when creating a soundtrack mix.
Dolby's new format is also scalable: Audio objects contain metadata that allows them to be rendered for playback on a wide range of speaker configurations, though a minimum of two height speakers—either in-ceiling or Atmos Enabled models—used in a 5.1.2 setup is required. So, according to Dolby, the answer is yes: Adding a pair of Atmos-enabled towers to your system will be sufficient to experience the format.
WHERE TECHNOLOGY BECOMES ENTERTAINMENT