The 2006 DVD Hall of Fame Inductees
These DVD champions are going to a better place.
As the annually updated list of the top 100 DVDs of all time hits stands in the August issue of Home Theater magazine, we thought we'd take a moment to honor the number-one picks from each category in last year's ranking. We purge these "best of the best" titles each year to help keep the list current, although they still receive our highest recommendation: Buy them all as part of your own ultimate DVD library.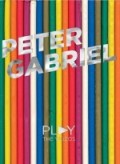 Best Music DVD
Peter Gabriel: PLAY (Rhino) Gabriel is a consummate musician and showman, and this collection spanning the glory days of music video has been jaw-droppingly remastered in DTS 96/24, including "Sledgehammer," perhaps the best music clip ever. (Also a contender for Best Audio)
Best TV on DVD
The Twilight Zone The Definitive Edition (Image Entertainment) Remastered from the original camera negatives and magnetic audio recordings. These volumes feature commentary from surviving stars such as Oscar-winners Martin Landau and Cliff Robertson, as well as isolated music tracks from Jerry Goldsmith and Bernard Hermann. The Zone endures first and foremost for its iconic writing and direction.

Best Extras
The Ultimate Matrix Collection (Warner Brothers) The mind-numbingly-complex movie trilogy is laid utterly bare in this 10-disc set. It's everything we've seen (the films, The Animatrix, etc.) and plenty we haven't (countless making-of featurettes) in ways we've never seen it before.
Best Video (Animation)
The Incredibles (Buena Vista) The pseudo reality of Incredibles-about people, not wacky singing wildlife-is well-served by Pixar's high-watermark renderings. The magnificent direct digital transfer is unequivocally stunning in its faithful 2.39:1 aspect ratio. (Also a contender for Best Audio and Best Overall)
Best Video (Live Action)
Once Upon a Time in Mexico (Sony Pictures) Shot on high-definition video, this gritty tale displays crisp lines, deep colors, and darks, yet there's plenty of detail. A portent of Hollywood's new technology standard…?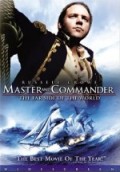 Best Audio
Master and Commander: The Far Side of the World (20th Century Fox) Brilliantly conceived effects envelop us from start to finish, from the myriad below-deck noises to the devastating 8-pound guns. Grab the two-disc edition, with extras that illuminate the Oscar-winning sound editing.
Best Overall
The Star Wars Trilogy (Fox) With Lowry Digital―restored picture, new Dolby EX mixes, plus priceless new and vintage special features, The Best Damned Movie Ever Made is now boxed with its two sequels. It's not a be-all, end-all edition, but, frame-for-frame, surely one of the most enjoyable DVDs of all time.
(To see all of this year's winners, be sure to check out the August HT, on sale now.)
LATEST VIDEO