10 Must-Own A/V Box Sets From 2009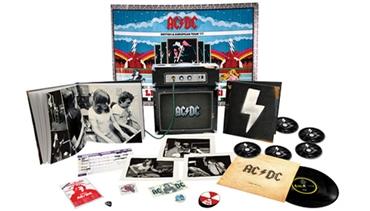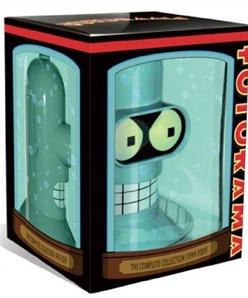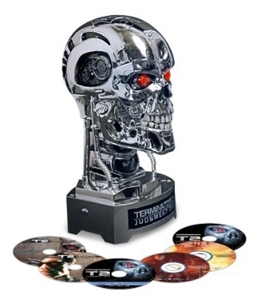 Robots Atack
Going head to head are Futurama: The Complete Collection 1999-2009 (20th Century Fox, $147.99) and the Limited Edition T2 Complete Collector's Set (Lionsgate, $114.99). Inside the Bender bust are 19 DVDs with every episode and 4 feature-length entries. The T2 Endoskull, which plays sound effects from Terminator 2: Judgment Day while its eyes light up, encases 1 Blu-ray Disc and 5 DVDs, together holding every edition of the movie.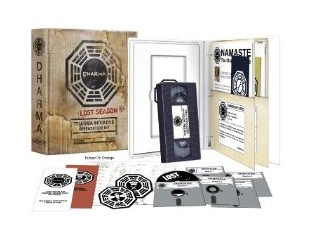 How's My DHARMA?
It's not enough to give your significant TV watcher yet another season of just any old show. You've gotta give something special - like the Limited Edition DHARMA Orientation Kit for Lost: Season 5 (ABC/Buena Vista, $89.99). Besides the 5 discs, you get "everything a new recruit would receive when arriving on the island to be part of the DHARMA Initiative," including brochures, patches, and even an orientation video on VHS tape.
Sense Of Direction
Need some truly cinephile ammo for your shopping list? Add an AK 100: 25 Films by Akira Kurosawa (The Criterion Collection, $284.99), which commemorates 2010 as the centenary of the auteur's birth. Accompanied by a book, the 25 DVDs start with 4 films making their debut on disc - Parts I and II of Sanshiro Sugata, The Most Beautiful, and The Men Who Tread on the Tiger's Tail - and conclude with Madadayo, by way of works like Rashomon, Seven Samurai, and Kagemusha.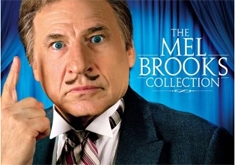 Odd Couple
Well, maybe not the Odd Couple, but close enough: Paul Newman: The Tribute Collection and The Mel Brooks Collection (both 20th Century Fox, $46.49 and $92.99, respectively). Each incorporates a book, and whereas the Brooks box gathers nine Blu-ray Discs (from The Twelve Chairs and Blazing Saddles to Robin Hood: Men in Tights), Newman's own set has 13 titles on 17 DVDs, including Collector's Editions of The Hustler and The Verdict.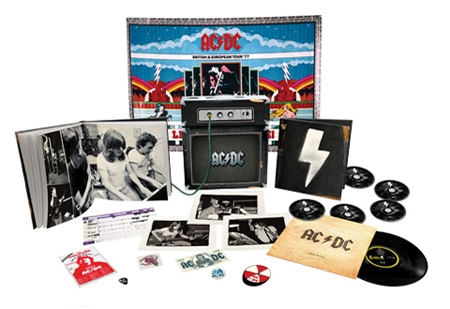 Back In Amp
That's right: The Deluxe Collector's Limited Edition (what, they couldn't fit the word "Special" in there, too?) of AC/DC's Backtracks (Albert Productions/ Columbia, available only from acdcbacktracks.com, $179) comes in an actual working guitar amp, and I'm so blown away by that fact that all I can do is list the contents: live/studio rarities on 3 CDs, 2 DVDs, and 1 LP plus a coffeetable book, lithos, reproductions of memorabilia, and more.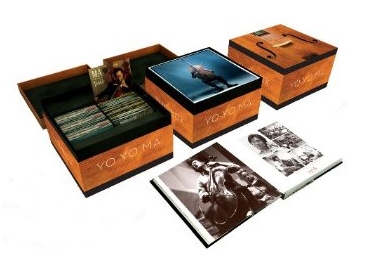 Cello, It's Me
Matter of fact, it's YoYo Ma: 30 Years Outside the Box (Sony, $632.99). His entire original catalog of 84 titles is here, 4 of them being 2CD sets. There are also 2 bonus discs, each featuring music by John Williams: the first release of the Suite from Memoirs of a Geisha and the CD debut of Air and Simple Gifts (plus bonuses), the piece played at the Obama Inauguration. That's a total of 90 CDs. Also inside Outside is a hardbound book.
Miles Of ... Miles
"All I want for Christmas is every album Miles Davis made for Columbia." No problem! Make room in your loved one's stocking for Miles Davis: The Complete Columbia Album Collection (Columbia, available only from Amazon.com, $365). The 70CD saga begins with In Paris: Festival International de Jazz, May 1949 and ends with Aura, recorded in 1985. Notable extras: a bonus DVD (Quintet live, 1967), the CD debut of his full 1970 Isle of Wight performance, and a discographical book.
This One Goes To 111
December 6 was the day that a certain landmark classical music label reaches that august age. And to celebrate, it's throwing a box: 111 Years of Deutsche Grammophon: The Collector's Edition (DG, $147.99). From Monteverdi to West Side Story and beyond, the German label's own story is told via 55 CDs of complete original albums - all of them chosen to represent a musical reference library - as well as in a 150 page booklet.