Can I Get High-Def Via a Component Connection to My Legacy AVR?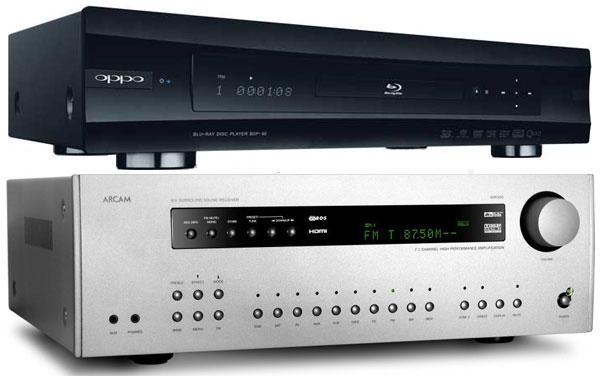 Got a tech question for Sound & Vision? Email us at AskSandV@gmail.com
Q I would like to use an Oppo BDP-93 as the Blu-ray player in my system connected to an Arcam AVR350 A/V receiver. Since the Arcam is a legacy AVR with no HDMI switching, I will need to use the Oppo's component video output. Here's my question: Will I be able to get high-definition resolution from Blu-ray discs with this setup? I have read that Blu-rays have embedded ICT (Image Constraint Token), which forces the player to downscale the video resolution to DVD quality. Also, are there any workarounds, like using an Oppo player with early (pre-ICT) firmware? —Lisa Kaye, via email
A Image Constraint Token is a key feature of the AACS digital rights management system that was created by a consortium of movie studios and technology companies to accompany the high-definition Blu-ray and HD DVD disc format launches. The idea behind ICT was to prevent the copying of high-definition digital content by plugging the "analog hole." What typically happens is that when a Blu-ray player is connected to an HDTV using component-video cables, a flag on the disc instructs the player to downgrade the video output to 540p — a notch above DVD resolution. Having said all that, you still may be able to get high-definition images from some Blu-rays since the decision to embed ICT on the disc is up to the individual studio that produced it.
While it's possible to find an old Blu-ray player from Oppo or another company with a firmware version that doesn't support ICT, I'd instead suggest making a direct HDMI connection from the player to the HDTV. For an audio connection to the Arcam AVR, you could then use the player's optical or coaxial digital outputs, or even its multichannel analog connection. Because the Arcam AVR is a legacy model that doesn't support Dolby True HD and DTS-HD Master Audio high-res soundtrack formats, there will be no loss in using any of those audio connections. And by using an HDMI cable for a video connection to the TV, you won't have to worry about any reduction in output resolution caused by ICT.