Xbox Enhances Video Streaming with SmartGlass Update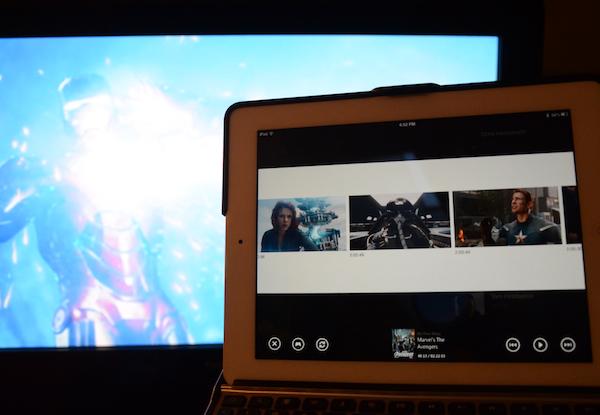 As Microsoft promised last spring, the
Xbox 360 video game console
has been updated, and the SmartGlass for Xbox app has been released. Upgrades include improvements to the Bing search feature, which make it easier to find a TV show or movie to suit your mood through its ability to search genres. The combination of the new Bing search engine capabilities, and the addition of a second screen tablet/smartphone/computer enhanced content through SmartGlass, makes the Xbox one of the best ways to stream media to your home theater.
Microsoft has spent the last year adding video to the game console. It took on the job with gusto. Many media players, as well as the PS3 and Wii video game consoles, have only a few streaming services. Today, the Xbox 360 has a robust list of video streaming partners include Netflix, Hulu Plus, Amazon Instant Video, Vudu, HBO Go, EPIX, Paramount Pictures, Crackle, FiOS and Xfinity for live TV streaming, and many more. The newest upgrade brings a new face to the Xbox Video and Music stores. The services now act more like other video rental and music subscription services. Many feel this is a big improvement over the previous Microsoft incarnation, the Zune service.
The Wii U was released this week with promises of the TVii streaming movie and TV service, but it arrived with only Netflix enabled. This may give the Xbox 360 a lead to deliver the experience promised by Nintendo in its new Wii U video game console. The Xbox 360 may not include a tablet-like controller, yet its SmartGlass app turns your smartphone or tablet into a controller that may rival the experience.
The SmartGlass for Xbox app is now available for iPad/iPhone, Android devices and Windows phones and computers. It can be used as a replacement for the game console's remote control functions. SmartGlass makes it easier to discover movie, TV and music titles that you might enjoy. Plus, the SmartGlass' second screen experience can display enhanced content related to the video or music that is being streamed through the Xbox.
Content Discovery Simplified
Bing search for Xbox has been improved. Previously, it could perform a title search for movie and TV, and display the results that included the streaming service where you could watch the video. Bing's capabilities have been broadened to include a genre search. This means that you can search for titles when you are in the mood to watch a drama, an action film, a comedy or other type of film or TV show. A search for "comedy" brought up everything from Saturday Night Live to an Eddie Murphy comedy album. "Romantic comedies" brought up Annie Hall, Love Actually and the TV show Mike and Molly—as well as 200 other suggestions, including music from the movie soundtrack of "Something's Gotta Give."
The SmartGlass app also makes it easier to find shows when you don't know the exact movie or TV show you want to watch. When browsing through a video service's offerings on the Xbox—from Netflix, Hulu Plus, Amazon Instant Video, etc.—the SmartGlass app will make recommendations of other films that are similar to a title you've chosen. Do you feel like watching a film that's similar to Limitless? Click on Limitless and then tap the "related" tab in the SmartGlass app to see other films that you might also like.
Second-Screen Potential
The second screen capabilities of SmartGlass are still in their infancy. At launch, the SmartGlass can automatically recognize what app and title is playing on your Xbox. Tap the app icon, movie or TV cover art icon at the bottom of the SmartGlass screen and it brings up options related to the content. There is an extended synopsis of the program under the "detail" tab. In HBO Go and Hulu Plus, you can start playing an episode of a TV show while you search for other episodes from the current or previous seasons. So far, only a few titles have actual enhanced content; these include the Game of Thrones maps promised during the announcement of SmartGlass last spring.
At launch, the second screen experience of enhanced content is limited to just a few movie titles, including Marvel's The Avengers and Snow White and the Huntsman. Both titles are available in the Xbox Live video store. I rented The Avengers. When the movie started playing, my iPad displayed a list of cast and crew, along with thumbnails representing each scene of the movie much as you would find in the scene selection menu on a Blu-ray disc. I could scroll through the thumbnails to find a scene and go directly to it.
Tapping on a cast or crew member brings up their bio and filmography similar to what you would find on IMdB (Microsoft uses other sources for this information). This is convenient for those times when someone in the family invariably asks, "What other movies was (that actor) in?" SmartGlass makes the information immediately available so you don't have to search for it while watching the movie. I'm looking forward to more titles being released with enhanced information. Other enhanced content could include related YouTube videos, information about locations, history for period pieces and much more.
It will be interesting to see how the battle for movie and TV entertainment plays out over coming months, as the Xbox 360 gets more content and the Wii U TVii experience gets up to speed. Certainly, video game consoles are not just for playing Halo anymore.