Worshipping at the Altar of Brick and Mortar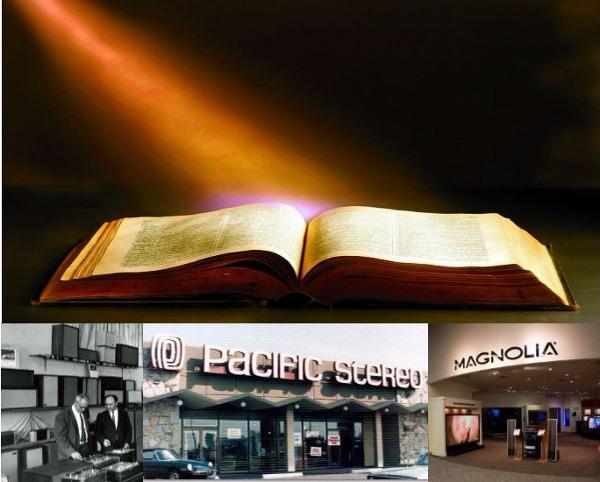 I remember it like it was only yesterday, but in reality it was probably more like 30 years ago. I walked into my favorite hi-fi store—the one on Dixie Highway. The owner greeted me by name. He was very active as a recording engineer for classical-music groups, and a trusted name in audio. His inventory was pretty high-end and a little spendy for a lowly college professor like me, but we had done some critical listening together and I greatly respected his opinions.
I walked into his shop not to particularly buy anything, but to see his newest audiophile gear. He generously showed me his latest offerings, not so much to sell me something, but as someone who was genuinely excited about the technology and eager to show it to another aficionado. When I left his shop, I felt uplifted, my faith in hi-fi reinvigorated. The same feeling as when you leave church.
Yesterday—and I remember it well because it was yesterday—I walked into a really big store that, among many other products, also sells audio and video products. I won't make any cranky and curmudgeonly comments about the salespeople or the shopping experience there; I'll let you make up your own remarks. Suffice it to say that I didn't find the sermon—the pastor was too busy checking his Facebook page to notice me—particularly inspiring.
Two very different experiences. And as you can guess, the hi-fi shop on Dixie Highway, like many locally owned hi-fi shops, is no longer in business. And there's the problem. Our places of worship have largely vanished.
Imagine a world where all the churches, mosques, synagogues, and temples have closed down. Imagine that all the ministers and priests, imams, and rabbis, have found other lines of work. Instead, we have really big warehouses with kids selling Bibles they have never read.
Of course, you can still buy all sorts of hi-fi products at the big warehouse. And if that floor space isn't roomy enough for you, you can turn to the biggest warehouse of them all—the internet. The selection of products there is truly amazing; last time I counted, the number of things for sale in the vast rainforest of consumer electronics stood at infinity minus 1. You can price-shop like crazy and get smoking good deals, and the FedEx driver can have the box at your doorstep tomorrow. Before long, a drone will drop it off even sooner.
It's so convenient. You can shop for audio gear at home, take delivery at home, and listen at home. No need to find a parking space or worry that the congregation has filled up the pews, especially the ones centered between the speakers. The store never closes, you can get Sunday delivery. Gorge yourself.
Alienation. I guess that's what I'm trying to say. Without all those little hi-fi shops, we're missing the chance to rub elbows, talk to an expert, and ask the guy sitting next to you if the ride cymbal sounds a little funny. It's like your neighborhood bar closed down, and you have to buy your liquor online. Instead of sharing a drink with good friends, all of us hi-fi nuts are at home, drinking alone.
Too many mom-and-pop hi-fi stores, like record stores, are mainly memories now. Still, there are some left. If there's a hi-fi shop in your town, go there right now. Even if you don't need a new receiver, go there. Talk to the owner and sit down in a good acoustic space and listen for a while. Buy what they're selling, or not. Either way, you'll feel uplifted as you leave.